Immersive Learning Spotlight: Chelsea Lavalle, Boren Fellowship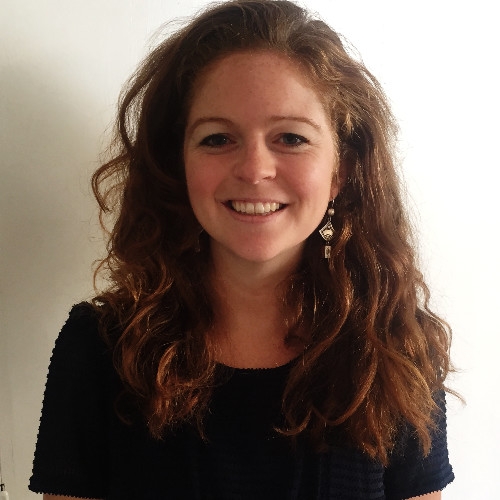 Chelsea Lavalle MAIEM/MPA '18 was awarded the Boren Fellowship in the Spring of 2017 and participated in the National Security Education Program in Florida before moving to Senegal where she is currently serving as an Educational Sector Intern for United Nations Educational, Scientific and Cultural Organization (UNESCO).
—
Asalam Alekum, Bonjour, Hello! These are the greetings exchanged every day here in Dakar, Senegal. Almost a year ago I submitted my application for the Boren Fellowship, hoping I would have the opportunity to travel to West Africa, immerse myself in a new culture, improve my French language skills and learn Wolof, the language widely spoken in Senegal.
The Boren application process is extensive and includes two essays, three letters of recommendation, a defense of the application and an oral language proficiency test (for French, and certain other languages). Luckily, the Center for Advising and Career Services (CACs) team, particularly Jen Holguin, MIIS professors, family and friends were all an amazing source of support throughout the entire process. I completed my application in January of 2017 and was notified as a successful recipient in April.  From there, I embarked on a 12 month journey to learn about Senegalese language, culture, history and politics.
From June to August, myself and eight other Boren Fellows and Scholars developed a solid base in Senegalese languages and culture at the University of Florida, Gainesville's African Studies Department. Once in country, I continued my language courses at the West African Research Center and participated in workshops and lectures with local youth activists, Senegalese musicians, American Diplomats, researchers and experts from regional security think tanks and researchers of Senegalese culture and traditional religious practices.
I'm now in phase two of the Fellowship, which entails a full-time internship in my target language. My placement is at UNESCO's Regional Bureau in Dakar, where I work on the Education-2030/Sustainable Development Goal (SDGs) 4 Coordination team for West and Central Africa. Using French in a professional setting everyday has been a challenge, but it has also enabled me to improve exponentially. Thematically, observing and supporting UNESCO's role in SDG implementation in the region, working with Education Ministries, civil society groups and local NGOs has proven to be an unparalleled learning experience.
Though language acquisition is the focus of the Fellowship, time spent with my Senegalese host family, neighbors and friends has easily been the highlight of my experience here. In Senegal, people are eager to share their cultural history, the Wolof language and enter into meaningful exchange, especially over a cup of Nescafe or ataaya, a delicious Senegalese mint tea. Through these exchanges I've begun to understand people's aspirations for the future of their country and the region, in terms of development, peace and prosperity.
When I applied for the Boren Fellowship, I never imagined all that was in store for me: from eating around the bowl, to celebrating Tabaski, to cheering at the World Cup qualifying match in Dakar, to attending the Global Education Financing Conference in Dakar, I've loved and appreciated every moment. It is easy to see why Senegal is known as the country of "teranga," or hospitality. I would highly encourage other Middlebury Institute students to seek opportunities in Senegal or in other regions through the Boren Fellowship.
| by Miranda Meyer

Kimani DeShields-Williams is a fourth-semester International Policy and Development student, completing her International Professional Service Semester with the International Organization for Migration in Bangkok, Thailand. 

| by Miranda Meyer

Aricquel Payne MPA '18, is completing her IPSS practicum at Six Square, Austin's Black Cultural District, in Austin, Texas.

| by Miranda Meyer

Ekshana Karki Chhetri MPA '18 is currently completing her Design, Partnering, Management, and Innovation (DPMI Plus) practicum as a Youth Workforce and Entrepreneurship Intern at World Learning in Washington, D.C.