J-Term Experiences: The Unique Story of Coco Solo in Panama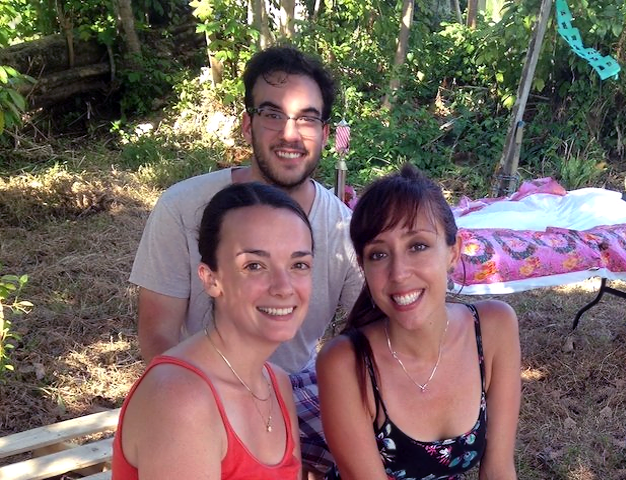 Senior Intercultural Digital Storytelling Fellows and Middlebury Institute students Katie Barthelow MAIEM/MPA '16 and Anna Santos MPA '16 know a thing or two about storytelling. Barthelow, who worked as a high school teacher in Panama in 2012 through World Teach, has since returned several times and last year launched a social venture called Stories Shared, connecting classrooms in Panama and the United States. Santos' background is in theater and dance and while living in Spain she researched the Gitano community with a special focus on the cultural meaning of Flamenco. Through a non-profit organization called Cambio Creativo, they organized a workshop for young people living in Coco Solo, Panama in January, and were joined by Pedro Bitar MIDD '17.5, a Middlebury College Film and Media Culture student.
They found a vibrant community that very few people know about in a deserted former U.S. Navy submarine base on the Atlantic side of the Panama Canal, a mere stones throw away from the busiest container port in all of Latin America. The U.S base at Coco Solo was founded in 1918 and is perhaps best known for being the birth place of U.S. Senator and Presidential nominee John McCain. By the 1960's the base was no longer used for Navy vessels but it remained a housing area for civilian employees of the Canal until the 1990's. (Ownership of the land was transferred along with the Panama Canal in 1999.) When a large fire devastated the homes of several hundred families, they were provided temporary housing there. That was 30 years ago. In 2013, half of the families were moved to a new community when the land was sold, and this year it is expected that the rest will relocate as well.
"Every morning our taxi drivers would refuse to take us there," says Santos and Barthelow adds that they could understand as the "circumstances are jarring." The living conditions in Coco Solo are challenging, with limited electricity and no sewage or sanitation. There is no public transport available and the residents are in many ways cut off from the rest of the country. "But it is like with everything," says Santos, "once you get to know the people everything changes." It is also important to note, says Barthelow, that "we were invited." Once their taxi drivers had been convinced to take them there, they were warmly welcomed by the community.
"We had made plans for various activities," Santos shares, "but when we got there we realized that we needed to make a lot of adjustments." They were tasked with helping the young people who had grown up in this community tell its story before it disappeared. Once there, they realized that there was so much more to this community than the depressing picture seen in what little coverage there was. And the children also had no interest in telling that part. "So we thought, why not do something more positive?" says Barthelow.
They decided to bring all of their activities together for one project to be led by the children. Working with a smaller group of 12 to 15 year olds, they went through the basics of storytelling; character creation, story arcs, back story and more. They hosted a brainstorming session and had all kinds of suggestions. Two students who were often labeled as "rowdy and disengaged" were energized by the project and embraced the role of directors, and another was mentored by Bitar, who trained him in the role of cinematographer.
The best part according to all three was to see how the children were able to transform the location into a different world with their imagination as they created a short film about an unusual wedding. A work of fiction was not what they had set out to do but they were prepared for that. The Intercultural Digital Storytelling project emphasizes inductive research and they knew things would change once they got there.
In many ways it could be said that they "lived the whole development challenge," as one faculty member noted at their recent showcase. They had settled on an approach to a particular issue but were ready to shift course once they started working with the people in the field. It was also a lesson in collaboration as Barthelow and Santos connected with Bitar who added so much to the project and upon their return when they worked with another Middlebury graduate and current Institute student Ryan Coates MATI '17, who served as translator on the video.