Middlebury Institute Community Mourns Passing of Raymond Zilinskas
The Middlebury Institute community is mourning the loss of one of its longtime members, Dr. Raymond A. Zilinskas, who passed away last week after a brief illness. Zilinskas was one of the world's foremost experts on chemical and biological weapons. He directed the Chemical and Biological Weapons Program at the James Martin Center for Nonproliferation Studies (CNS) and taught courses on the subject since joining the Institute in 1998.
Working as a clinical microbiologist, Zilinskas became interested in "the area where microbiological science meets policy and ethics," as he recounted in a 2016 interview in Communiqué. He went on to earn his PhD from the University of Southern California addressing policy issues generated by recombinant DNA research, including genetic engineering techniques for military and terrorist purposes. Before moving to Monterey, he worked for various U.S. and international organizations, including twice serving as a biological weapons inspector in Iraq.
Much of what is now known about the Soviet biological weapons program from its inception in the 1920s comes from the 11 years of research Zilinskas and Milton Leitenberg conducted for their book The Soviet Biological Weapons Program: A History (Harvard University Press, 2012). Inspired by what in 2012 seemed "puzzling activities related to the biosciences" in Russia, including the closing their military biological and anti-plague institutions to the outside world, Zilinskas began researching what had become of the Soviet biological weapons program. Biosecurity in Putin's Russia, co-authored by his former student Philippe Mauger MANPTS '16, was published in February of this year (Lynne Rienner, 2018).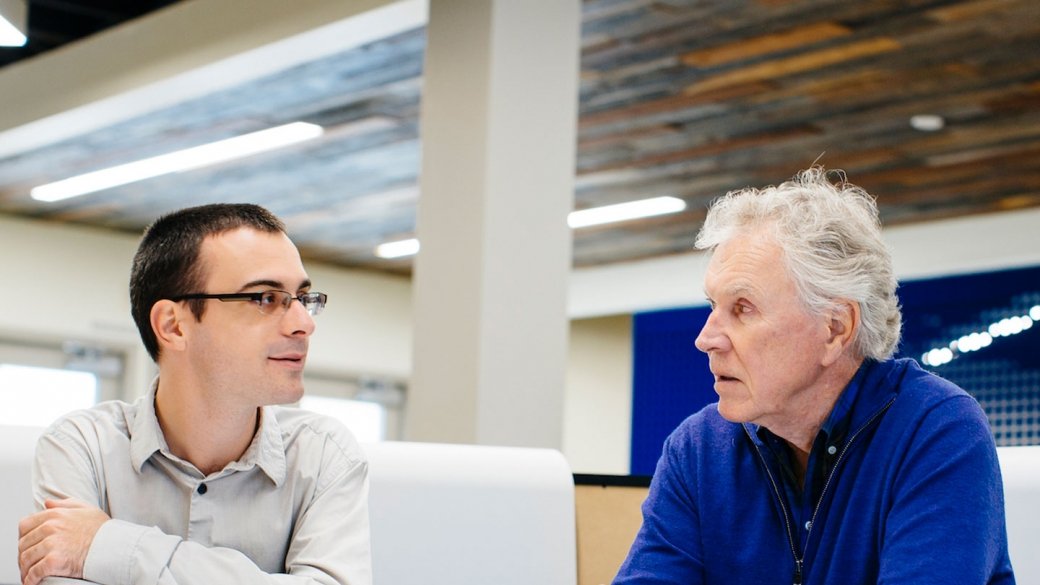 "Ray was my mentor and a dear friend," shared Mauger. "Ray invested countless hours into teaching and advising me, and many other students at MIIS, encouraging us to pursue alongside him his extensive research on biological and chemical arms control. I will remember him for his meticulous working style and dedication to his convictions, for his frankness, and as someone who always seized opportunities to help others. One anecdote that shows just how dedicated he was to his work, colleagues, and juniors: he was willing to schedule a meeting with British colleagues on Boxing Day. It was my privilege to work with Ray. I will sorely miss him."
When the show-runners for the critically acclaimed and popular FX show The Americans decided to introduce bioweapons into the storyline, they called Zilinskas, who provided technical advice for the scriptwriters working on the show's fourth season in 2016. The show, set in Cold War era Washington D.C., featured a seemingly ordinary suburban couple who are actually Soviet spies. Zilinskas enjoyed working with the team behind the show, in particular discussing plausible plot lines with the writers. He shared historical information about biological weapons programs in the Soviet Union and the U.S., as well as technical advice about how to steal different pathogens and transport them. He visited the set and met with the director and leading lady Keri Russell. He was particularly impressed with the amount of attention paid to detail, plausibility, and getting important facts right. The writers kept calling Zilinskas who happily obliged with advice on such things as how best to transport an infected mouse in order to preserve the pathogen it is carrying.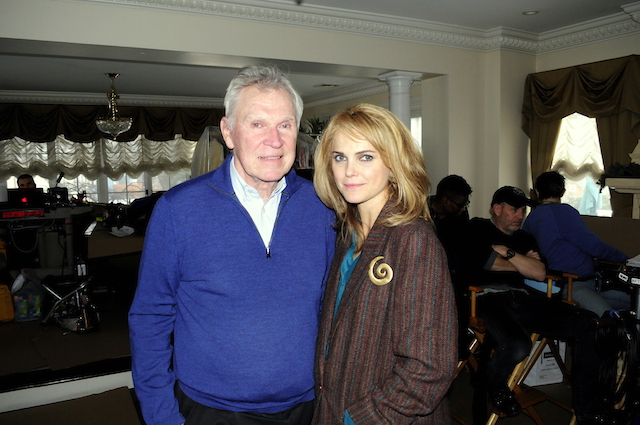 "Ray was a towering figure internationally in the field of biological weapons and bioterrorism," said CNS Director Bill Potter. "For two decades he was the 'go-to' person at CNS on these subjects. I'm not sure whether he was most proud of his major book publications, his work as an inspector for UNSCOM in Iraq, or the role he performed as a consultant to the classic television series The Americans. He will be sorely missed."
Philipp Bleek, acting chair of the Nonproliferation and Terrorism Studies Program, agreed: "Ray will be deeply missed. He was one of the world's foremost chemical and biological weapons experts and a passionate teacher and mentor. When he needed a break from work, Ray was also an accomplished scuba diver, and I regret that I never had the chance to take him up on his invitations to join him on one of those trips."
As Erika Hayasaki wrote in the 2017 Middlebury Magazine feature "What Ray Zilinskas Knows Will Terrify You," Zilinskas was interested in politics and war from a very young age. His parents were from Lithuania and his mother was pregnant with him when the Soviets invaded:
She fled Red Army soldiers and while en route in November 1938 ended up giving birth to him in Tallinn, Estonia. With infant in arms she managed to get onto a fishing boat and make it to Sweden, where Zilinskas was raised speaking Swedish. His English carries faint traces of the accent. He was seven when World War II ended, and he holds onto a vivid memory from a year later when the Soviets sent a ship to the Stockholm harbor intending to cart Lithuanians back. The soldiers stood on the harbor with menacing looks, holding machine guns, waiting to round up and load people. "My family was deathly afraid of being deported to the Soviet Union," he remembers. "Stalin was not a very nice guy… We all were wondering, 'Are we going to be shipped out?'"
The family emigrated to the United States when Zilinskas was 12 years old but he kept his connection with Sweden, including earning his Master's degree in organic chemistry from the University of Stockholm.
In a beautiful tribute, the Middlebury Institute library staff shared that he "was The Giant in the field. And in our experience, such a gentle, kind giant. He authored approximately 20 books. And he hand-delivered a copy of each book to us for the library's collection." He was a voracious reader and frequent visitor to the library and is responsible for some of the most prominent artwork on display. "As an author," the library staff shared, "he offered practical advice: encouragement to always find a co-author who complements your research/writing skills, so you are stronger as a team than individually."
Zilinskas's career as a researcher, writer, and teacher leaves a remarkable legacy of scholarship and mentorship that will live on through the work of his students and colleagues.