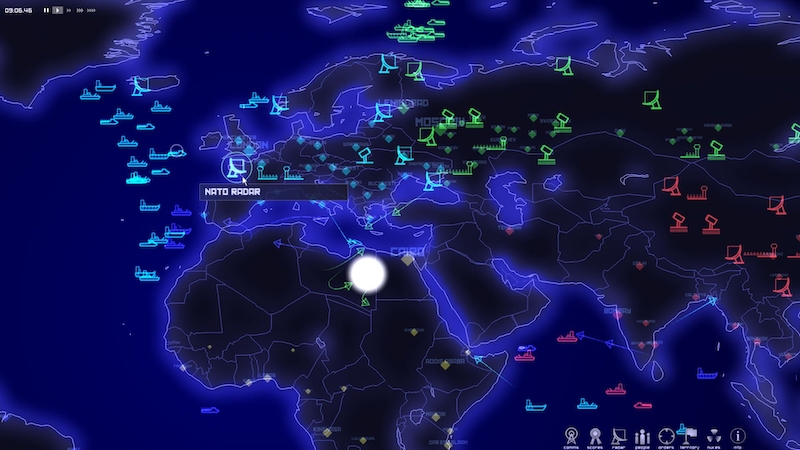 The Graduate Initiative in Russian Studies (GIRS) sponsored the participation of three MIIS students, Emma Fluckiger MANPTS '21, Alex Carlier MAIPD '21, and Alexandro Granata MANPTS '21, in Red Horizon, an immersive global crisis exercise hosted by the Negotiation Task Force at Harvard University's Davis Center for Russian and Eurasian Studies. 
From December 4 to December 6, GIRS students participated in a virtual workshop alongside emerging and experienced negotiators and national security experts. After several seminars on strategic negotiation, a simulated global conflict exercise, and a debriefing led by Dr. Arvid Bell of Harvard, the students came away with a deeper understanding of the complex factors affecting international communication and cooperation.
"First and foremost," wrote Emma Fluckiger, "this was an opportunity to apply theory to 'real world' decisions — decisions made and responded to by human beings, not paper models, whose minds change and motives vary."
This is the second time that GIRS funds Middlebury Institute students' participation in Red Horizon. Dr. Bell led the Harvard Negotiation Boot camp at the Monterey Summer Symposium on Russia 2019 and 2020, and there will be two negotiation exercises ( one on regional issues and one - on arms control), taught by him at MSSR 2022.
The Graduate Initiative in Russian Studies (GIRS) funded four Middlebury Institute students to attend the Association for Slavic, East European, and Eurasian Studies (ASEEES) annual convention on November 5-8 and November 14-15, 2020.
The Graduate Initiative in Russian Studies (GIRS) recently hosted Matthew Rojansky, director of the Kennan Institute at the Woodrow Wilson Center, and Jill Dougherty, former CNN correspondent and instructor at Georgetown University, to lead a workshop entitled "How to Do a Television Interview."