At the Nexus of Climate-Fragility and Security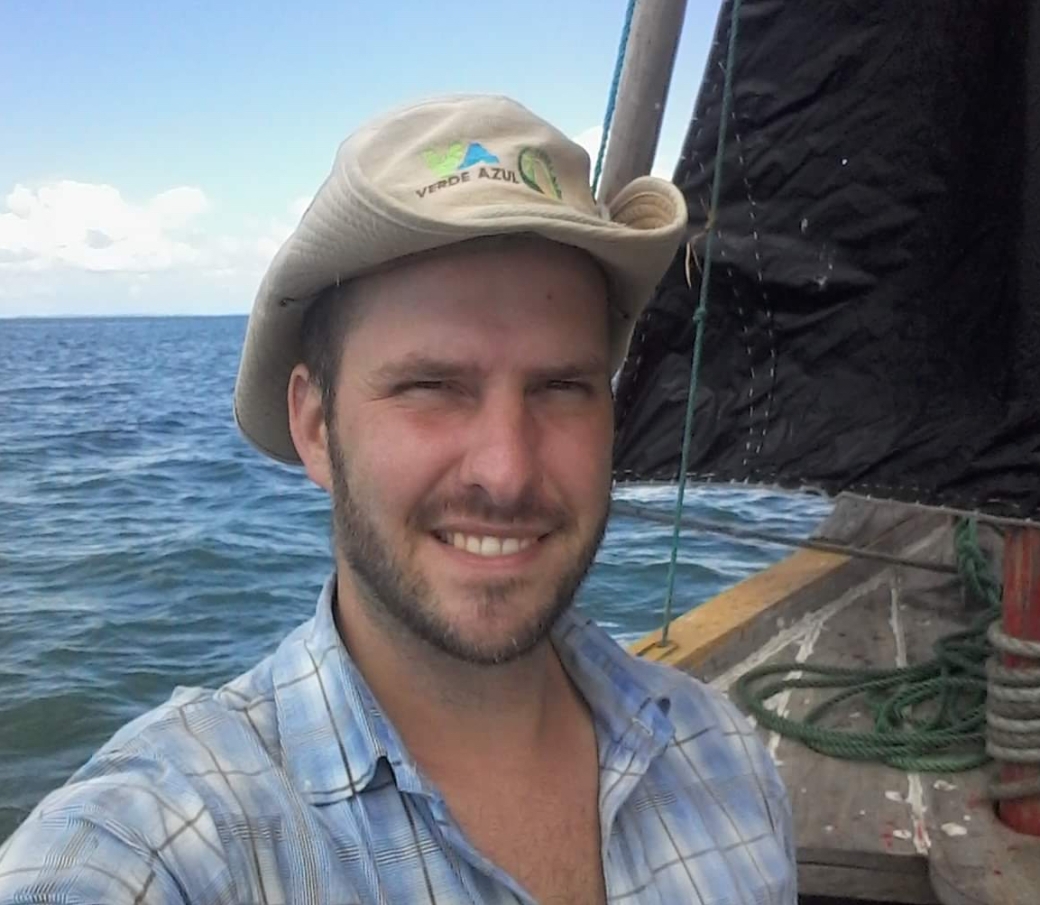 Middlebury Institute International Environmental Policy graduate Bryce Bray MAIEP ´18 will combine his exceptional language skills and passion for the environment researching methods to improve climate response and resiliency in the coastal regions of Senegal as a Fulbright scholar.
 
His research in Senegal will build on previous research on related issues Bray conducted during a year in Mozambique as a Boren Fellow. He says his research focused on the connection between climate change and national security. "What I mean by that, is that by increasing the likelihood of drought, flooding, unpredictable rainfall, and giant cyclones (like Idai and Kenneth which struck within weeks of one another while I was there), food production, institutions, and infrastructure can be devastated, prices for the basics go up, and people get desperate. Instability can result." Bray goes on to say that instability is not inevitable, and by building foundations countries can increase their preparedness for crises. "It is incredibly similar to what we are seeing with Covid-19 and countries around the world. Those with well-prepared safety nets and united populations are doing much better than those without."
As is common with many people seeking to further their education at the Middlebury Institute, Bray came to Monterey with wide-ranging experience living and working internationally, as well as uncommon language skills, and a great passion for making the world a better place. After interning at a sustainable agriculture site in Chile, Bray traveled through South America, while earning money as a freelance translator from Spanish and German. During a year in Brazil, he added Portuguese to his list of languages he has mastered. "I traveled all over the country, including the Amazon and Pantanal before winning a Foreign Language and Area Studies Fellowship for Portuguese and Brazil."
Back home, Bray earned an MA degree in Spanish and German Translation to English from the University of Wisconsin-Milwaukee. He worked as an interpreter for a micro-finance company in Mexico. "The experience of driving into the countryside and speaking with people about their challenges and dreams had a profound impact on me," he shares. It helped him realize that he aspired to a career that was beyond the computer screen as he puts it. "That time in Mexico was maybe the happiest, so far, in my life," Bray says, "as it allowed me to travel to coastal towns and mountain villages to learn about how communities manage their natural resources." During his time in Mexico he also completed a Virtual Foreign Service Internship with the Department of State that dealt with international environmental policy and deforestation in tropical regions.
In short, Bray found that the winding road had led him to the Institute where he could combine his passion for languages with his desire to work on helping communities around the world build resilience to a changing climate. He brought so many lessons from that road to his courses.
Idleness does not appear to be in Bray's vocabulary. "While traveling, I had begun to teach myself Russian." He says he always carries several individually wrapped bags of flashcards, often causing double takes at airports. "This allowed me to concentrate on Russian at the Institute and complete an immersion program in Irkutsk near Lake Baikal. My experience there showed me that the waxing and waning of towns' economies along the coast of the Lake were tied to resource management. It was a socioecological system. We all live in such systems, and very little of the planet has not been modified in some way by humans."
"This climate-fragility nexus seems to be my specialization now. It is fascinating, because of the many disciplines it encompasses and its importance to our global society's life expectancy." As a Fulbright Scholar in Senegal, Bray will research ways for the country "to augment its 3S (sustainability, stability and security) Initiative which recognizes that sustainably managing soils and forests gives people a reason to stay, and not migrate to vulnerable urban areas, attempt a dangerous journey to Europe, or join radical organizations."