Online Learning, the Middlebury Institute Way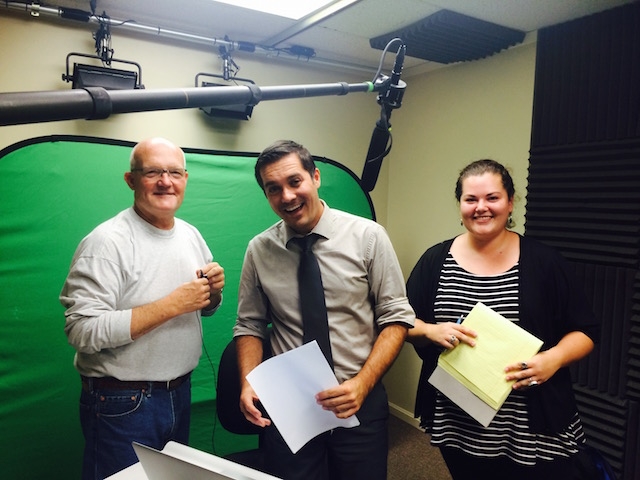 Byte by byte, the Middlebury Institute is developing strategies for offering unique online and hybrid courses, without compromising the highly individualized attention and quality teaching for which it is known.
A great example is the recent eight-week "Lesson Planning and Materials Development" course contracted by the Department of State for in-service English teachers in India and Bhutan. Administered by the Institute's Language and Professional Programs, the course had both synchronous and asynchronous components and was highly interactive.
The instructor for this course was Institute professor Thor Sawin, with assistance from instructional designer Amy Slay MAIEM/MPA '15 and digital media specialist Mark Basse. The course began with a week dedicated to digital learner training and community building led by Slay. Students were assigned various activities and projects, and received feedback from Sawin throughout. They also had the chance to interact with Sawin and other participants directly and were graded for their participation in the discussion forum.
Anonymous feedback from participants was very positive. "I have never been comfortable with online courses as I am not very technology-friendly," one participant wrote before adding: "Now I am more comfortable using technology and would definitely go for more such online courses." Another praised Sawin's lessons and constructive engagement on the course's discussion forum.
Professor Holly Mikkelsen is currently leading the Spanish Community Interpreting Graduate Certificate course designed as a hybrid low-residency ten-month program. The course, taught by Mikkelsen, adjunct professor Esther Navarro-Hall and alumnae Amanda Pease and Johanna Parker, is designed to prepare participants to enter the growing market for trained community interpreters. Training began with online modules in October and will culminate in a seven-week on-site summer module in Monterey.
Each step taken into the world of online learning is guided by the Institute's values and the understanding that technology in the learning space should enhance connections between faculty and students.