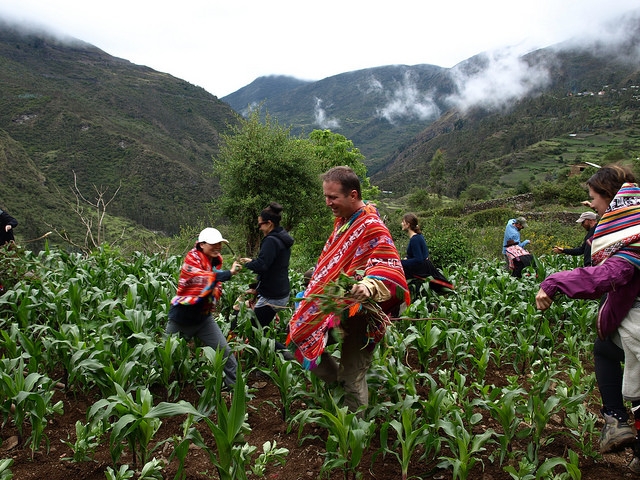 Professor Philip J. Murphy is the recipient of the 2015 Leslie Eliason Excellence in Teaching Award. As Vice President for Academic Affairs and Dean of the Institute Jeff Dayton-Johnson said in his announcement; "Professor Murphy's contributions to the learning community at the Institute exemplify the combination of academic rigor and career readiness that our students seek from us." Dayton-Johnson went on to say that Professor Murphy's "innovative, generous and collaborative approach to teaching" enriches the student experience and has made many of his colleagues better teachers. "In this way, Phil is like Leslie Eliason, whose memory the award honors."
Professor Murphy's academic specialization is network analysis, and he has "single-handedly enlightened several cohorts of converts with this versatile analytical tool kit," according to Dayton-Johnson. During the 2015 January Term, Murphy led a Policy Analysis class, including four Middlebury College students who had been participating in the class via videoconferencing, to Peru to carry out a field research project they had designed. An assistant professor in the International Policy & Development program, he is also a co-founder of the META Lab, a burgeoning center whose research activity embodies the smart and eclectic mixing of methods that he exhibits in the classroom.
As in years past, as the Eliason Award winner, Professor Murphy will also be the Institute's Winter Commencement speaker in December.
Professor Murphy is the tenth and final Eliason Award recipient, as the award was established for a fixed term only. "Our commitment to recognizing and celebrating excellent teaching, however, continues," said Dayton-Johnson. The award selection committee, comprised of seven faculty, staff and students, in its announcement took special care to mention other members nominated this year: Rana Issa, Meggan Madden, Barry Olsen, and Thor Sawin – all exemplary teachers.