Students Chronicle Summer Internships Around the World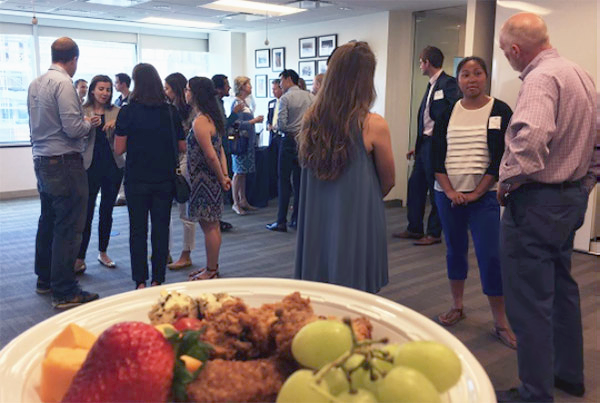 Every summer, Middlebury Institute students take advantage of time away from their regular course work to undertake a wide range of activities. Many take on summer internships, fellowships and/or job, while others undertake additional coursework or projects designed to further their career goals and prepare them to step back into the job market after graduation. Summer 2017 was no exception, as students traveled far and wide to take on roles both new and familiar and advance their ability to have an impact in their chosen field.
Three students in particular chronicled their summer travels in a series of "takeovers" of the Institute's Instagram account (@middleburyinstitute). Idaho native and first-year Nonproliferation and Terrorism Studies student Teresa Maria Barros-Bailey MANPTS '18 posted about her adventures getting to know Washington, D.C., noting that "There are at least four other MIIS grads working at the government consultancy I'm interning with this summer." Noelle Marie Hollister MAT '17 (Japanese) shared images from the Middlebury College campus in Vermont while spending her summer working at the Middlebury Language Schools.
Meanwhile, guest Instagrammer Michala Braun MANPTS '18 checked in from her U.S. Department of State internship at the U.S. Embassy in Abu Dhabi, capital of the United Arab Emirates. In addition to touting the value of her professional experience—and the culinary pleasures of Abu Dhabi's café culture—she highlighted the support offered to students by the Institute's Immersive Professional Learning Funding, which paid her airfare to the UAE and back. Her summer travels also included trips to Kathmandu, Nepal and Dakar, Senegal.
"The professors and advisors at MIIS are so tuned in to the industries that students are going into!" noted Barros Bailey in one of her Instagram posts. "A lot of the professors have actually been practitioners in the field, which brings some really valuable real-world insight to the classroom."
Students serving as summer fellows with marine policy organizations around the world through the Institute's Center for the Blue Economy also blogged about their professional experiences and adventures from Monterey to Palau, to Rome, Italy, as described in this recent story.