Students Participate Virtually in Annual Atlantic Council Cyber Challenge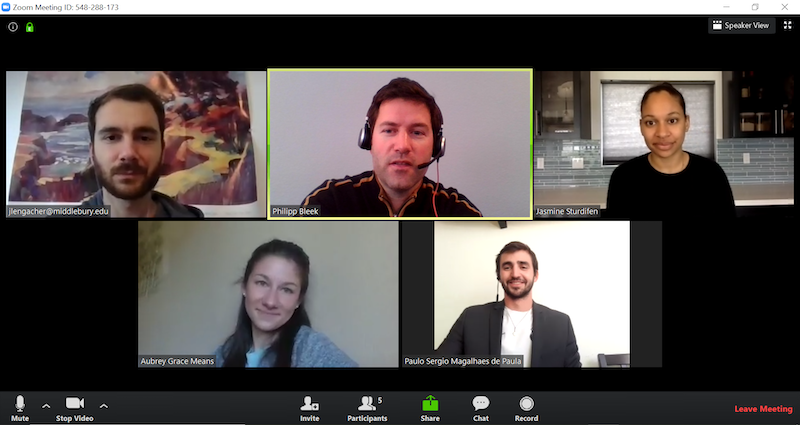 A team of four students from the Middlebury Institute competed in the Cyber 9/12 Strategy Challenge, organized annually by the Atlantic Council in Washington, DC. Because of COVID-19, this year's challenge took place fully online.
 
 
The students produced a two-page memo, a one-page decision document, and orally briefed a panel of cyber professionals. Although the students received very positive feedback, they did not advance past the first round, unlike some teams in past years, including last year's Middlebury Institute team that finished in second place.
The team included Jakob Lengacher MANPTS '20, president of the Cybersecurity Student Working Group; Paulo Magalhaes de Paula MAIPD '20, president of the Financial Crime Management Club; Aubrey Grace Means MANPTS '20; and Jasmine Sturdifen MPA '21. Associate Professor of Nonproliferation and Terrorism Studies Philipp Bleek coached the team, with Visiting Professor of Cyber Security Elaine Korzak, and students from the 2019 team provided additional support.
The Cyber 9/12 Strategy Challenge invites students from across the globe to compete in developing policy recommendations tackling a fictional cyber catastrophe. The term 9/12 refers to the challenge to imagine what policymakers do the day after a crisis. Held in different locations, the U.S. challenge took place March 20-21.