Students Shine in Chinese and Japanese Interpretation Contests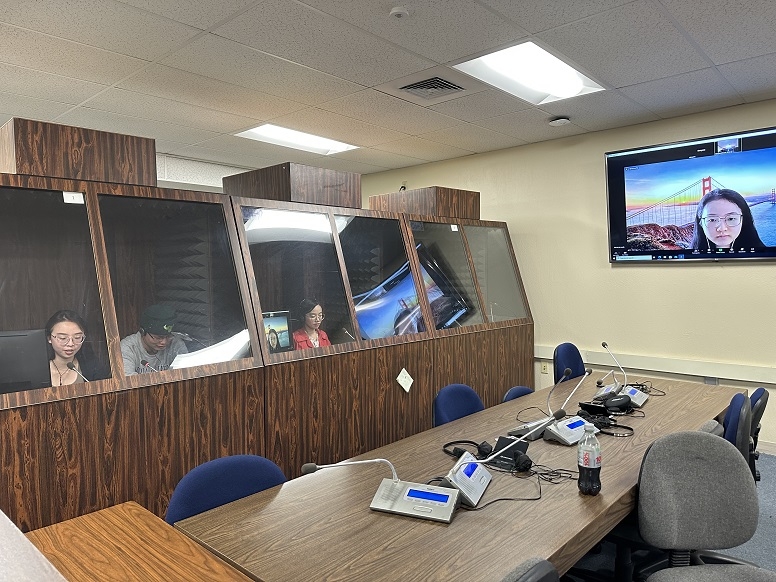 Translation and interpretation students in the Chinese program achieved success at several major interpreting competitions.  
 
Master of Arts in Translation and Interpretation students Junwei Wang '23 and Hiu Tung "Rachel" Chan '23 won second prize, and Hao Li '23 and Anxin Chen '23 took home third prize at the Simultaneous Interpreting Invitational Tournament of the 11th International Translation and Interpreting Competition organized by Beijing Language and Culture University. Rachel also won second prize in the individual category. The annual tournament attracted 21 leading translation and interpretation programs from the Chinese mainland, the United States, and the United Kingdom. 
All three joined remotely and were participating from 9:30 p.m. until midnight from the interpretation labs on campus.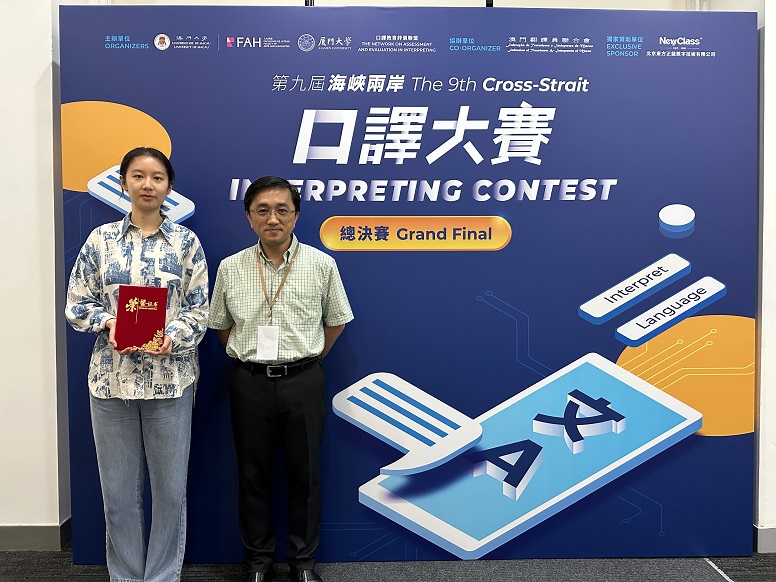 At another prestigious competition, the 9th Cross-Strait Interpreting Contest held at the University of Macao, Lingfei Li MATI '23 (Chinese) received a silver prize, beating out 25 other contestants from prestigious universities across China, Hong Kong, Macao, Taiwan, and the United States.  
Two Institute students also placed in the JACI Simultaneous Interpreting Grand Prix 2023, which is held online by the Japan Association of Conference Interpreters (JACI). Nozomi Ambe MACI '23 took first place (Grand Prix) and Mai Yamada MATI '23 took second place (Semi Grand Prix).