Students Visit Learning Partner in Mexico for Class Project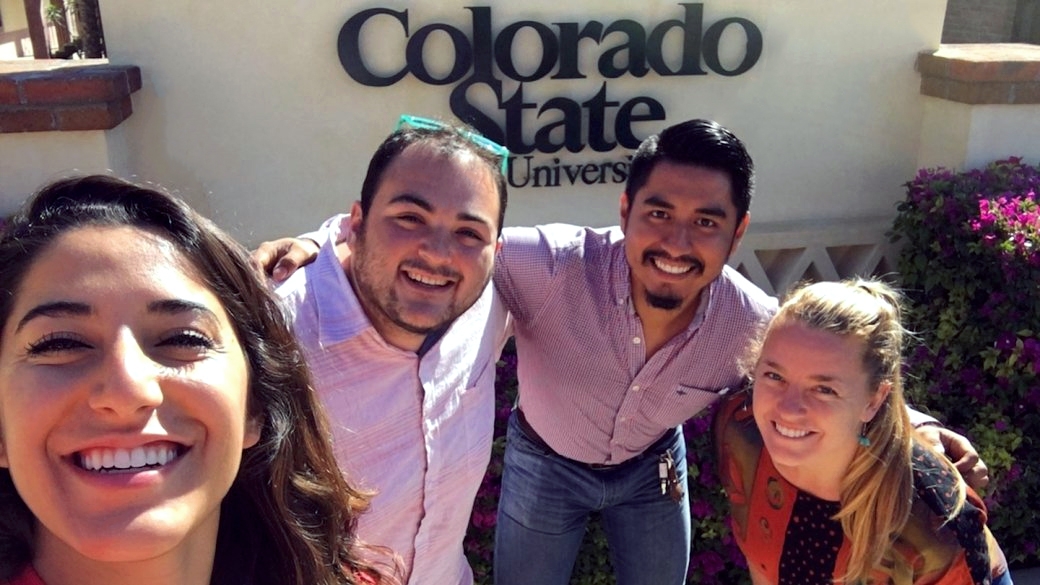 Students Lewis Lenard MAIEM '18, Jiela Peyman MAIEM '18, and Marie MacDonald MAIEM '18 are consulting with Colorado State University's international campus in Todos Santos, Mexico as part of their four-credit spring semester Design and Assessment course with International Education Management professor David Wick.
As the project progressed over the course of the semester the team felt it would be very beneficial to visit the site and meet with some of the students. With support from the Institute, they traveled to Mexico in April and spent five days with their learning partner from Colorado State University, language coordinator Olaf Morales Barrales.
Barrales had been encouraging the team to make the trip to Baja California since January. MacDonald shares that it was exciting for the team to experience all the positive feedback on their ideas from both the administrators and the students. "We are now even more determined to help with the cross-cultural collaboration efforts as we have established personal relationships with those who will be directly involved in our program." Lenard adds, "Visiting the Todos Santos Center was a beneficial and integral part of our project. We will be able to apply what we have learned through designing this project and taking the Design and Assessment course to our future careers."