The Student Council is composed of students from all degree programs and serves as the governing body for all students enrolled at the Institute, acting as a voice for students in communication with faculty and staff.
Our Mission, Our Vision, Our Values
Purpose: The purpose of the Student Council is to represent and address the needs and interests of the student body at the Middlebury Institute. It shall strive to facilitate communications and interaction between the Middlebury Institute students, faculty, staff, and the surrounding community, and shall sponsor various educational and social activities that will further this purpose.
Mission: To coordinate educational and social events and activities that connect all students to MIIS and the Monterey community while advocating for students' needs and fostering a culture of collaboration, equity, and inclusivity.
Vision: A well-integrated learning and social environment where all students, regardless of where they are, can build meaningful connections with MIIS faculty and staff, Middlebury College, other students, field experts, and the entire Monterey community in order to advance their professional and academic ambitions.
Values:
We aim to be honest with each other and with the community to build trust and confidence in the Student Council.
We strive to be transparent in all our actions as Student Council members through constant communication with members of the MIIS community and by encouraging honest, constructive feedback.
We do not not withhold information through facilitating and maintaining open communication with the MIIS community, ensuring that the community has consistent access to Student Council activity.
We seek to provide an open-minded environment where everyone feels empowered to share their thoughts without fear of repercussion or judgment.
We value diversity and seek to create an inclusive environment that respects and honors all our differences. 
We treat others with respect and professional courtesy by honoring and valuing their words, actions, and beliefs. We respect each other's boundaries and honor the sacrifices of time and energy that every member makes.
We create a safe space for members of Student Council and our constituents through open, respectful dialogue and providing a non-judgmental environment.
We seek to be united as a team by communicating with one another and coming to compromises and agreements to form a unified front.
For a full description of responsibilities and roles, please visit the Student Council Constitution.
Executive Council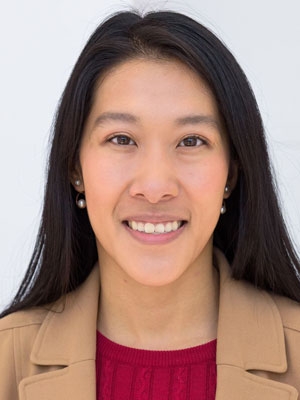 Helen Jiang, President
Hi, 你好, salut, привет, salam pembuka! I'm a second-year joint MPA/IEM candidate with Indonesian as my language of study. I started as a virtual student and moved for the spring semester, so I strive to be intentional with our virtual, in-person, and hybrid students. I'm also a Critical Language Scholarship (Indonesian) recipient, Returned Peace Corps Volunteer (China), Foreign Language Area Studies Fellow (Indonesian), and volunteered with AmeriCorps Reading Partners (NY & DC) and LIFT (DC), thus overlapping with many of our diverse communities at MIIS, while also serving as the Fellowships Coordinator this academic year. If you want to chat, share suggestions, or get involved with StuCo, please email helenj@middlebury.edu. I'm looking forward to getting to know you!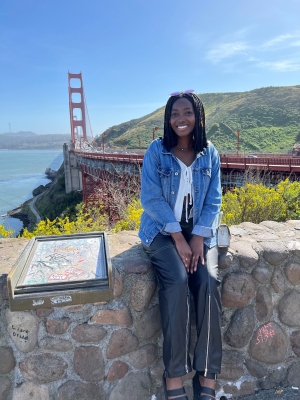 Salma Rashid, Vice President
Hi everyone, my name is Salma Rashid and I'm excited to serve as your StuCo VP for the 2022-2023 year! I am currently a second-year Master's in Public Administration candidate. I'm originally from the east coast, about 30 minutes outside of DC. I am a former AmeriCorps VISTA member and I serve as a student ambassador with admissions and intern with Gathering for Women. I enjoy reading, walking by the beach, and trying new foods and drinks (coffee, tea, wine, etc)! I'm looking forward to connecting with you, virtually and in-person! Feel free to contact me at salmar@middlebury.edu.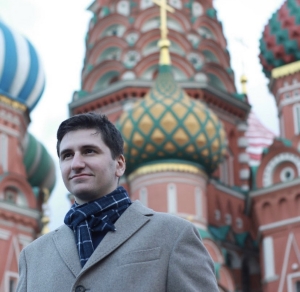 Chip Myers, Treasurer
Chip is a second-year student in the dual degree NPTS program with MGIMO. As treasurer of the Student Council, he is the primary financial officer on the council and the chair of the Budget Committee. He is studying the Russian language at the Institute. His interests include politics, sports, and trivia. Feel free to contact him at markm@middlebury.edu!
Libby Flatoff, Logistics and Operations Manager
Hi everyone! My name is Libby Flatoff and I am your logistics and operations officer. I monitor our student council email and direct all of your questions to the right people. While my role on student council is more behind the scenes, I live my life in the spotlight! I am a second year NPTS student, I work at the Britannia Arms downtown, and love a good trivia night (Monday at 8pm). Don´t hesitate to reach out! We love hearing from the student body and helping give you a stronger voice on campus! Our email is studentcouncil@miis.edu  cheers!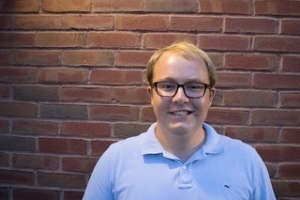 Brandon Arcari, Communications Director
Hi folks! My name is Brandon Arcari, and I'm your Communications Director for the next few months. I'm a fourth-semester NPTS student focused on cyber issues, counterterrorism, and countering violent extremism. I speak Spanish pretty well, and I enjoy sailing, reading, and spending time with friends. I hope to help StuCo improve its outreach to all students in all programs and the greater MIIS community. Feel free to reach out to me to help spread the word about any community-wide ideas that you think of, I'd love to hear about them!
Community Engagement Officer, Vacant
Health and Wellness Director, Vacant
Program Representatives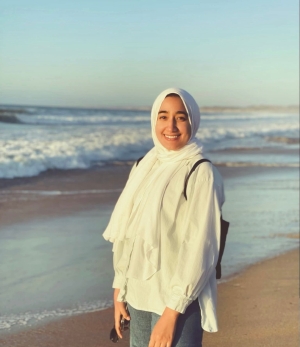 International Education Management: Marwa Shalaby
مرحبا! My name is Marwa Shalaby, I am a third semester dual degree IEM/MPA candidate and a Conflict Transformation Fellow here at MIIS. It's my honor to be the IEM program representative for the 2022-2023 academic year. I was born and raised in Egypt where I pursued a bachelor degree in Business Administration with a marketing concentration. I have worked in the education technology mainly with language learning. Travelling and learning about history and different cultures are my passion as well as cooking and enjoying the nature! I am looking forward to creating a safe and inclusive space within our program and the Middlebury community. If you ever want to chat about anything, feel free to contact me at mshalaby@middlebury.edu.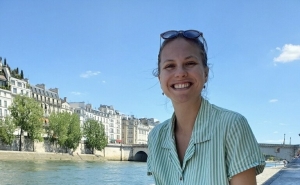 International Environmental Policy: Hannah Ditty
Hi my name is Hannah Ditty, and you can call me Ditty! 😊 
I'm in my first semester for a Masters in International Environmental Policy, specializing in Natural Resource Policy and Management. I grew up in Seattle, took a year off to backpack and then did my undergrad in Boston. I was a Peace Corps Volunteer in Sierra Leone and spent two years in France as an English teaching assistant.
I enjoy Ultimate frisbee, reading, and getting to know new people and places. I love community building and look forward to contributing to campus vibrancy! Please reach out with event ideas or if you just need to chat, hditty@middlebury.edu.  
International Policy and Development and Public Administration: Verna Lou Al-Ag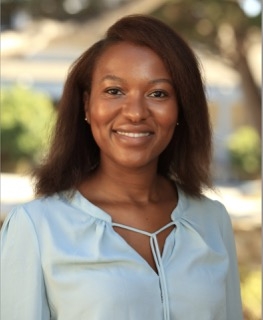 International Trade and Economic Diplomacy, Tessa Yumbe
Hi everyone! I am Tessa (TEE-sah) Yumbe, a second year IPD/ITED student. I did my undergraduate at Virginia Commonwealth University. After undergrad I sent three years in Madrid as a language and cultural assistant. 
In my free time I enjoy running, watching movies, and staying heavily caffeinated. In addition, as program rep I am also manage the META Lab. I look forward to meeting you all and representing you all to the best of my ability. Feel free to reach out to me if you have any questions, concerns or just want to say hi.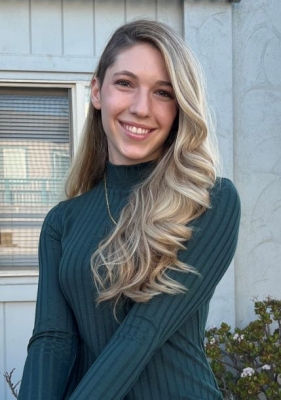 Nonproliferation and Terrorism Studies: McKayla Harris
My name is McKayla Harris and I am in my third semester of the NPTS program. I am pursuing the Financial Crimes specialization and studying Russian Language here at MIIS. I have experience in private and public sector as an OSINT analyst for investigation, monitoring, and cyber intelligence. I love event planning and facilitating networking opportunities. I look forward to bringing everyone together and hope to create an atmosphere of comradery within our department that carries on after we graduate.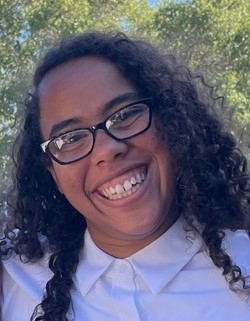 Teaching to English of Speakers of Other Languages / Teaching a Foreign Language: Isha Banks
Hi everyone! I am Isha Banks, a second-year Teaching English to Speakers of Other Languages (TESOL) student with a specialization in Teaching Foreign Language (TFL) Japanese. I am honored to be the TESOL/TFL program representative for the 2022-2023 school year!  I am originally from Florida but also lived in Massachusetts since high school. I am a Japanese Exchange and Teaching (JET) Programme alumni and worked as an Assistant Language Teaching (ALT) of English for two years in Yamaguchi, Japan. I am currently a student ambassador at the Admissions office. I am passionate about languages and social justice, and enjoy taking walks along the coastline, watching animated shows, and playing piano. If you ever want to chat about anything, feel free to contact me at ibanks@middlebury.edu.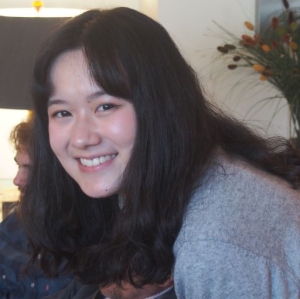 Translation, Translation & Interpretation, and Conference Interpretation: Wenlan Zhang
大家好!Hope everyone is doing well! My name is Wenlan and I go by Nancy. I'm a third semester Conference Interpretation(CI) student. My language pair is Chinese(Mandarin) and English, with Chinese as my A language and English as my B language. I'm proud to be the program representative for T,TI,CI programs.
Learning language is my passion and I hold an undergraduate degree in Translation. Arts and crafts takes up most of my time besides languages. I like baking (yes I put it in the art category), crocheting, and photographing. I enjoy swimming and I recently learned scuba diving so I won't miss the beautiful aquatic view of this blessed place. Feel free to reach out! I can't wait to meet everyone!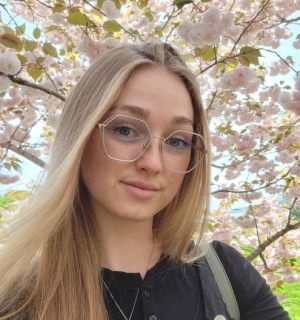 Translation and Localization Management: Dayna Brown
Hello everyone! My name is Dayna Brown, I am a first year TLM candidate with a language pair of Mandarin Chinese and English. I am front the U.S. but I have lived all over the world. I graduated from New York University Shanghai and currently am a Conflict Transformation Fellow here at MIIS. In my free time I enjoy drinking tea, learning languages, and any aquatic sport! I look forward to meeting everyone and bringing the TLM community together. If you have any ideas, questions, concerns, or comments, please feel free to reach out to me at daynab@middlebury.edu.