Student Co-Authors Report on Immigration Policy with Human Rights Watch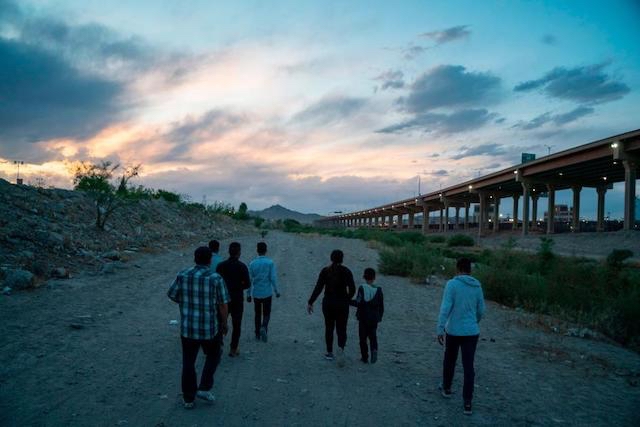 Middlebury Institute student Ariana Sawyer recently co-authored a report on immigration policies as part of her International Service Semester (IPSS) placement with Human Rights Watch (HRW) in Los Angeles. The report was released on July 2nd.
Sawyer is spending her final semester as a candidate for the International Policy and Development degree working for HRW. Her assignment is part of the Institute's International Service Semester (IPSS) program. After working for two months as an intern, Sawyer has already been hired as a full-time assistant researcher. 
The report explores a series of policy initiatives by the current administration to return US-bound asylum seekers, mainly coming from Central America, to Mexico. It is the result of research completed by Sawyer and her colleagues at her placement in Los Angeles, as well as in the field in Ciudad Juárez, Mexico, San Diego, and El Paso, Texas. As part of her research, Sawyer monitored immigration court proceedings, interviewed government officials and attorneys, and visited shelters and nonprofits in Mexico to interview asylum seekers. She credits her coursework and projects at the Institute for preparing her to take on this project.
"I spent a lot of time at MIIS researching border policy and history, especially with respect to deterrence measures and racism, which prepared me for this work," Sawyer says. The Trump administration's series of policies, known as Migration Protection Protocols were put into place by the Department of Homeland Security(DHS) in January of 2019.  
Sawyer hopes that the report will communicate to policymakers that comprehensive immigration reform addressing the more fundamental systemic causes of current immigration issues is urgently needed. "Lawmakers must work to implement a more democratic, rights-respecting border regime that is subject to strict guidelines, oversight, and transparency, with policies based in thoughtful research."  
After completing her service semester, Sawyer plans to continue working with Human Rights Watch, and is currently working on a collaborative essay project exploring racism and the history of US immigration policy. She feels fortunate to be able to put her passions into action. 
"On the report, I most enjoyed the opportunity to travel to El Paso and Ciudad Juárez. I love the border and border towns — transnational community building and all of the art and human relationships that come from that really make you realize how absolutely ridiculous walls are."