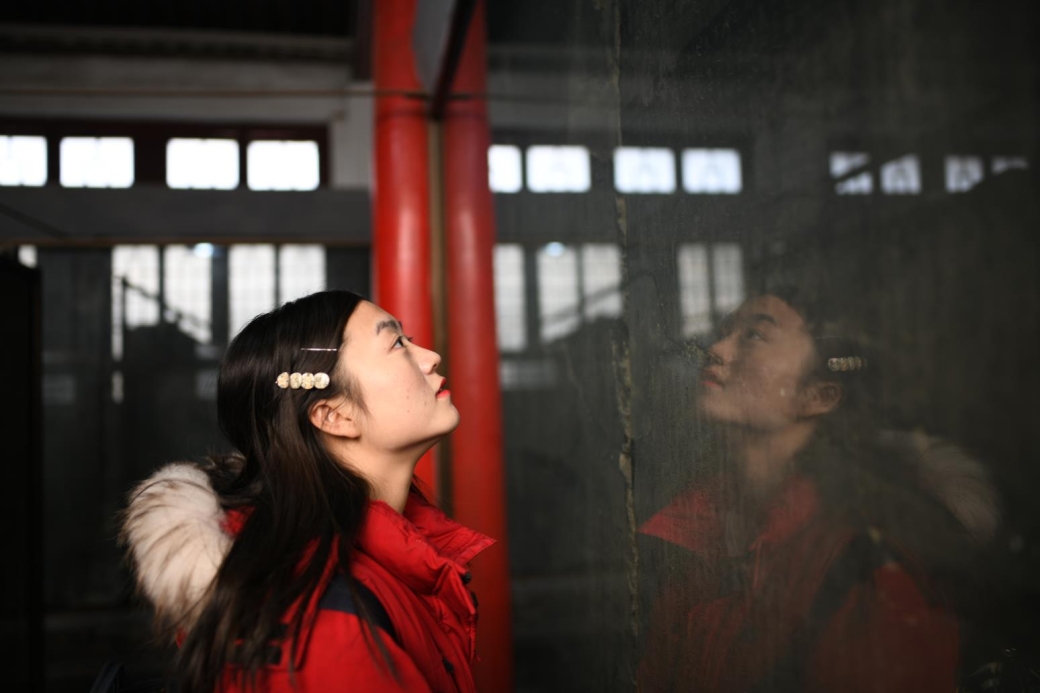 Immersive professional learning describes the real-world, applied learning opportunities offered through Middlebury Institute programs. Despite the onset of a global pandemic, practicum students successfully completed their internships and field projects remotely for the second half of the semester. Students joined their work colleagues in the massive move to "working from home." 

Prior to shelter-in-place orders affected much of the world, students participated in January onsite courses in Cuba, the Czech Republic, and France. This article celebrates many of the immersive professional learning achievements of MIIS students during the spring 2020 semester. 
This spring, 91 students completed internships, jobs, and consultancies around the country and globe through Middlebury Institute courses and programs. January term provided an opportunity for 21 students to participate in onsite faculty-led courses in the Czech Republic, France, and Cuba. 
In the United States, students worked with organizations as close as Monterey and as far away as Washington, DC. 
Internationally, students served organizations on five continents and in 21 countries: (Peru, France, Senegal, Denmark, Ireland, Spain, Russia, Austria, Thailand, Cambodia, Kenya, Switzerland, Zambia, the Netherlands, Argentina, Laos, Mexico, Canada, Nepal, Ecuador, and Indonesia).
As the spring semester comes to and end, we want to take a moment to congratulate all the students who completed practicum positions this year. The following section highlights students who completed internships, jobs, and consultancies through Middlebury Institute Degree programs or the Middlebury Institute Center for Nonproliferation and Terrorism Studies. 
| | | |
| --- | --- | --- |
| Name | Placement | Location |
| Katie Aker | Gonzales Community Collaboration Lab | Gonzales, CA |
| David Bidleman | Middlebury School Abroad Italy  | Florence, Italy and Illinois |
| Megan Doi | Japan Center for Michigan Universities (JCMU) | Michigan  |
| Zoe Gapayao | Root Solutions | San Francisco, CA |
| Alexandro Gonzalez-Calvillo | Arizona State University, International Students & Scholars Center | Tempe, Arizona |
| Ofelia Hernandez | Agnes Scott College | Atlanta, Georgia |
| Noraya Razzaque | Muslim Justice League | Boston, MA |
| Randall Yamaoka | Middlebury Institute Enrollment and Language and Professional Programs | Monterey, CA |
| Ruxin Zheng | Golden West College | Los Angeles, CA |
| | | |
| --- | --- | --- |
| Name | Placement | Location |
| Ismail Belbachir | UNOG Conference on Disarmament  |  Geneva, Switzerland |
| | | |
| --- | --- | --- |
| Name | Placement | Location |
| Ellie Bedford | dKomplex | Monterey, CA |
| Casey Caruso | Los Alamos National Lab | Los Alamos, NM |
| Vladislav Chernavskikh | UN Office for Disarmament Affairs, WMD Branch | New York, NY |
| Jeremy Faust | Holy See Permanent Observer Mission to the UN | New York, NY |
| Tom Hickey | United Nations Institute for Disarmament Research, WMD Branch | Geneva, Switzerland |
| Ryan Jacobsen | Institute for Politics and Society | Prague, Czech Republic |
| Alina Kazaksovtseva | James Martin Center for Nonproliferation Studies | Washington, D.C. |
| Yekaterina Klepanchuk | UNIDIR, Security and Technology Branch | Geneva, Switzerland |
| Taylor Lamoureaux | Lawrence Livermore National Laboratory, Center for Global Security Studies | Livermore, CA |
| Yury Medvedev | UN Office for Disarmament Affairs, Science, Technology and International Security Unit | New York, NY |
| Connor Michelotti | Middlebury Institute of International Studies | Monterey, CA |
| David Mnitsa | Czech Technical University | Prague, Czech Republic |
| Gevorg Novshadyan | Czech Technical University | Prague, Czech Republic |
| Alexey Polyakov | State Atomic Energy Corporation ROSATOM, Department of International Cooperation | Moscow, Russia |
| Angela Skittone | Middlebury Institute Center on Terrorism, Extremism, and Counter-terrorism | Monterey, CA |
| Dmitri Sled | W. J. Perry Project, Nuclear Threat Initiative | Washington, DC |
| Mara Ortiz Sorgato | The Euro-Gulf Information Center | Rome, Italy |
| Allie Wong | United Nations Institute for Disarmament Research, Strategic Communications | Geneva, Switzerland |
| | | |
| --- | --- | --- |
| Name | Placement | Location |
| Blaine Barkley | Government Accountability Office (GAO) | Norfolk, VA |
| Vivian Garcia | US Committee for Refugees and Immigrants | North Carolina |
| Oscar Cejudo Corbalan | Search for Common Ground | Tunis, Tunisia |
| Orlando Cruz | US State Department - Bureau of Consular Affairs  | New York City, NY |
| Amy Halbrooks-Fulks | Center for Strategic and International Studies (CSIS) Human Rights Initiative | Washington D.C. |
| Jan Havlicek | United Nations Office of Disarmament Affairs-Conventional Arms Branch (UNODA) | New York City, NY |
| Mohammad Kayali | Portland Community College (PCC) | Portland, OR |
| Camorah King | Renewable Energy Buyers Alliance | Washington D.C |
| Adam Martyn | US State Department - Bureau of Democracy, Human Rights, and Labor | Washington D.C |
| Katia Mironova | UN Economic Commission for Latin America (UNECLAC) | Washington D.C |
| Devin Mowrer | Golden State Investigators | San Jose, CA |
| Abby Richardson | Women's Learning Partnership for Rights, Development, and Peace | Washington, DC |
| Kelly Roche | Prince William Sound Aquaculture Corporation (PWSAC) | Anchorage, AK |
| Adriana Threlkeld | United Nations Children's Fund (UNICEF) | Phnom Penh, Cambodia |
| Danielle Villata | Search for Common Ground | Washington, DC |
| Yuye (Fiona) Zhou | Environmental Defense Fund | New York City, NY |
DPMI Plus (International Development and Social Change)
| | | |
| --- | --- | --- |
| Name | Placement | Location |
| James Taylor | Search for Common Ground | Tunis, Tunisia |
| Kalyssa King | Peace Corps  | Peru |
| | | |
| --- | --- | --- |
| Name | Placement | Location |
| Leah Schluter | UN Women China | Virtual |
TESOL Practica
| | | |
| --- | --- | --- |
| Kathryn DePietro | Monterey County Office of Education, Migrant Student Office | Salinas, CA |
| Xinxin Liu | Monterey County Office of Education, Migrant Student Office | Salinas, CA |
Translation and Localization Management 
| | | |
| --- | --- | --- |
| Ghio Anton, | Translations.com | Remote, NYC |
| Nathaniel Bybee | MediaLocate | Monterey |
| Sherine Emara | SoundHound | Remote, Santa Clara |
| Amelia Evrigenis | Idem Translations | Remote, Palo Alto |
| Lauren Grizzle | Monterey Museum of Art | Monterey |
| Jazmin Guerrero | Nikon, Career Girls | Remote |
| Yusen Huang | MediaLocate | Monterey |
| Alex Ladd | Moravia | Remote |
| Li, Roxane | Idem Translations | Remote, Palo Alto |
| Lima Pinheiro and Silvia Marlene | Translation Commons | Remote |
| Megan Murphy | Translation Company Division of the American Translators Association | Remote |
| Yan Ning | Translation by Design | Pacific Grove |
| Josue Padilla | Translation Company Division of the American Translators Association | Remote |
| Vanessa E Prolow | Women in Localization Research Study | Remote, Monterey |
| Nadezhda Rodionova | SoundHound | Remote, Santa Clara |
| Simona Scotto d'Antuono | Rome's government in collaboration with UNESCO | Remote |
| Esteban Terrazas | Babble-on App Localization | Remote, San Francisco |
| Huei Ping Yu | Nordic Naturals | Remote, Watsonville |
| Yong Zhao | StockX | Mountain View |
| Kaixin Zhong | Beat Babbel | Remote, San Diego |
| Kimberly Zie | SoundHound | Remote, Santa Clara |
For More Information
Carolyn Meyer
Director of Immersive Professional Learning 
cmeyer@miis.edu
831-647-6417