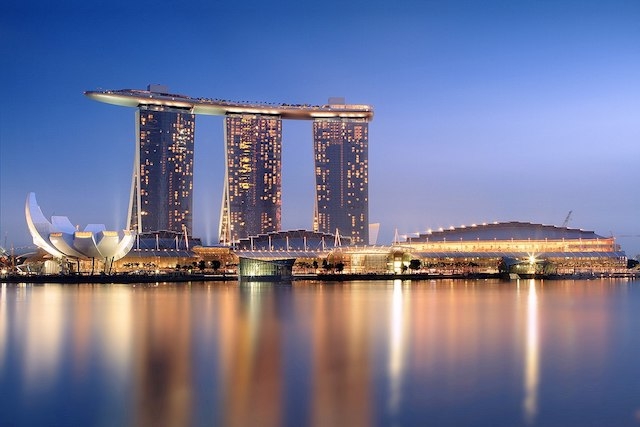 Middlebury Institute International Environmental Policy and Business Administration Professor Lyuba Zarsky has been awarded a Faculty Micro-grant by the Aspen Institute's Business and Society Program to support her integration of the raw case study used in the 2018 Aspen Case Competition into her teaching.
Each year, the Yale School of Management authors a new case study that is featured in the Aspen Case Competition. These case studies, written in the raw case format championed by Yale, focus on real-life dilemmas being faced by companies across a diverse range of industries.
In 2015, in an effort to increase the number of students who are exposed to the case study after the competition is complete, the Aspen Institute  launched a Faculty Microgrant Program. Instructors at any of Aspen's 25 participating business schools are eligible to apply for a limited number of $1,500 honorariums. These funds are intended to compensate MBA instructors for the time needed to determine how best to integrate the case study into future teaching on campus.
The 2018 raw case study focuses on the Marina Bay Sands mega-resort in Singapore and asks students to grapple with two key problems:  How can MBS profitably expand its events business while protecting ecosystems? How can MBS shape the future of sustainability in the events industry?
Professor Zarsky is integrating the case study into her Fall 2018 course on Corporate Sustainability Management and Strategy. Working in teams, students will first map the sustainability context for the global travel and tourism industry— which accounts for some 8 percent of global carbon emissions.  They will then drill down into the specific challenges and opportunities for MBS to set and achieve sustainability goals on-site, in its supply chain, and through strategic partnerships.
"The raw case study makes the key concepts in sustainability management come alive," said Zarsky, "including how to integrate business and sustainability strategies and how to develop and report on key performance metrics."  The course is a requirement for students in IEP's new Sustainability Management specialization.
Adjunct Professor Kristina Gjerde won the Visionary Award in the 2018 Ocean Awards presented by luxury boating publication Boat International.
A team of four Middlebury Institute students has advanced to the final stage of the Bangkok Business Challenge, beating out a "historic number of applicants."
A team of four Middlebury Institute students won the Business for a Better World international case competition in Davos, Switzerland today, beating out teams from 20 other universities with a "stunning" presentation.