Student Team Reaches Finals in International Business Competition in Bangkok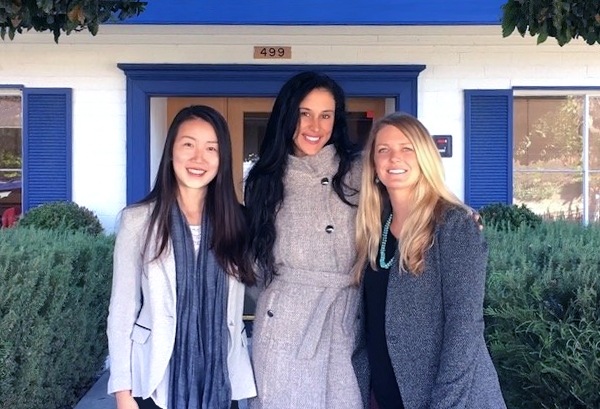 A team of four Middlebury Institute students has advanced to the final stage of the Bangkok Business Challenge, beating out a "historic number of applicants." The students, Jillian Flavin MAIEP/MBA '18, Ruth Lai MBA '18, Celina Lima MAIPD/MBA '18 and Khadija Hafiz MAIPD/MBA '18, will travel to Thailand for the final competition in February.
Now in its 15th year, the Bangkok Business Challenge @ Sasin (BBC) is Asia's only global intercollegiate post-graduate start-up competition. The competition seeks to bring sustainability concerns to the mainstream, "with the understanding that every business, regardless of industry and venture type, undoubtedly affects the future of our planet and the generations to follow in some way." All business plans submitted are evaluated in terms of not only their economic soundness, but also their ability to address relevant social and environmental concerns, with the winning team given the chance to acquire over $60,000 in cash prizes.
Challenge participants must go through the entire cycle of new venture creation, from creating a strong pitch to conducting a marketing and financial assessment and writing a comprehensive business plan. The team plans to leverage existing Institute resources, like the Frontier Market Scouts training and faculty expertise. "This competition has historically been for traditional tech-based businesses, and we're excited to add a social value component to the mix," Jillian Flavin MBA/IEP '18 explains. "MIIS encourages their students to examine problems through a nontraditional lens, which makes us highly competitive on a global scale."
"I am so thrilled that they selected our idea, which we started working on as a team in our Business and Global Issues course," says Celina Lima, MBA/IPD '18. The idea was formed in a class taught by Professor Yuwei Shi, who introduced the team to this competition, but the students developed their submission in their spare time. "This is giving us the opportunity to develop our business plan even further and take it to an international level." Ruth Lai, MBA '18 adds. "We're leveraging the private sector to help achieve the UN Sustainable Development Goals that we have learned about in multiple MBA courses here at the Institute. Now we're taking our idea to a real emerging market to pitch to investors. This is the most exciting thing ever!"
The competition kicks off February 8 in Bangkok with several days of professional coaching, exhibitions and pitch competitions. The team is excited to present an idea that will leverage global trends to bring sustainability to the insurance industry. "The MIIS program will probably hold two records in Bangkok: one for being the smallest program represented and the other for being the team to beat in the competition!" said Shi. "One should never get tired of these competitions because they represent, along with the individuals behind them, a clear message to all businesses that profit and purpose can not only coexist, but also to grow together."
"This contest spoke to us because it combines our shared love of ethical businesses with our entrepreneurial spirits and desire to be change makers!," Lima shares. "It gets us closer to our dreams of owning our own business someday with the ultimate goal of doing good in the world."