Brian Deese to Give Middlebury Institute Commencement Address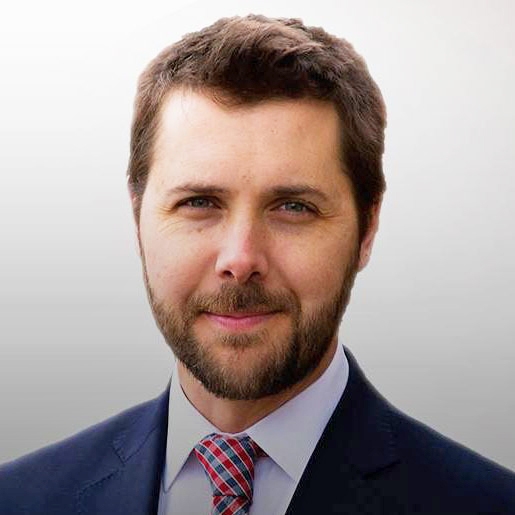 Brian Deese, director of the White House National Economic Council and a 2000 graduate of Middlebury College, will give the Middlebury Institute of International Studies Commencement address on Saturday, May 15.
Deese advises President Biden on domestic and international economic policy and coordinates the economic agenda of the Biden‐Harris administration. A former senior advisor to President Barack Obama, he was instrumental both in engineering the rescue of the United States auto industry and in negotiating the landmark Paris Climate Agreement. Deese has broad experience in stimulating economic growth and job creation as well as identifying the economic opportunities that come from building a clean energy economy and combating the climate crisis.
"Brian Deese is a highly accomplished and respected public servant who is known for his dedication to the environment," said Middlebury President Laurie Patton. "His practical approach, strong work ethic, and focus on the human element help him to tackle some of the incredibly tough issues that face our country."
Vice President for Academic Affairs and Dean of the Institute Jeff Dayton-Johnson noted that Deese is an especially appropriate speaker for the Institute's students. "Middlebury Institute graduates seek the opportunity to bridge cultural divides and have a positive impact on problems that exist at the local, national, and global levels," said Dayton-Johnson. "Hearing from Brian about how a person can make a difference on issues and policy—as he has—will be inspiring."
Prior to his current role, Deese was global head of sustainable investing at BlackRock, where he worked to drive greater focus on climate and sustainability risk in investment portfolios and create investment strategies to help accelerate the low‐carbon transition. During the Obama‐Biden administration, he served as acting director of the Office of Management and Budget and deputy director of the National Economic Council. 
Rayna Rogers, a Middlebury Institute student graduating with a master's degree in Nonproliferation and Terrorism Studies, was selected by her fellow students to be this year's student speaker.
A native of Cleveland, Ohio, Rogers received a bachelor's degree in political science from the University of Dayton. After graduating, she moved to South Korea, where she taught English for five years, and then served in the Peace Corps as an education volunteer in Indonesia.
At the Institute, Rogers has written about nuclear safeguards implementation at Lawrence Livermore National Laboratory, served as the content director for the West Coast chapter of Women of Color Advancing Peace, Security, and Conflict Transformation (WCAPS), and rendered three-dimensional models of ballistic missiles for use by the Institute's James Martin Center for Nonproliferation Studies.
After graduation, Rogers hopes to work in nonproliferation and nuclear security.
This year, for the first time at an Institute graduation, Patton will present Middlebury's Global Citizen's Award, which was created in 2019. Patton said the intent of the award is to recognize an individual who, through their communication skills and compassion, is able to change the world with no expectation of being in the limelight. This year's recipient will be Gary Slutkin, a physician, epidemiologist, and infectious disease control specialist who has led efforts to combat epidemics of tuberculosis, cholera, and AIDS in Africa, Latin America, and Asia.
Slutkin is also the president and CEO of Cure Violence Global, a nongovernmental organization (NGO) that he founded in 2000. Recognized as an innovator in violence prevention, he applied lessons learned from more than a decade fighting epidemics abroad to the creation of a public health model to reduce violence through behavior change and disease control methods.
The graduation ceremony, which will be virtual, will take place at 4 p.m. Pacific Time. More information about Commencement is available here.
For More Information