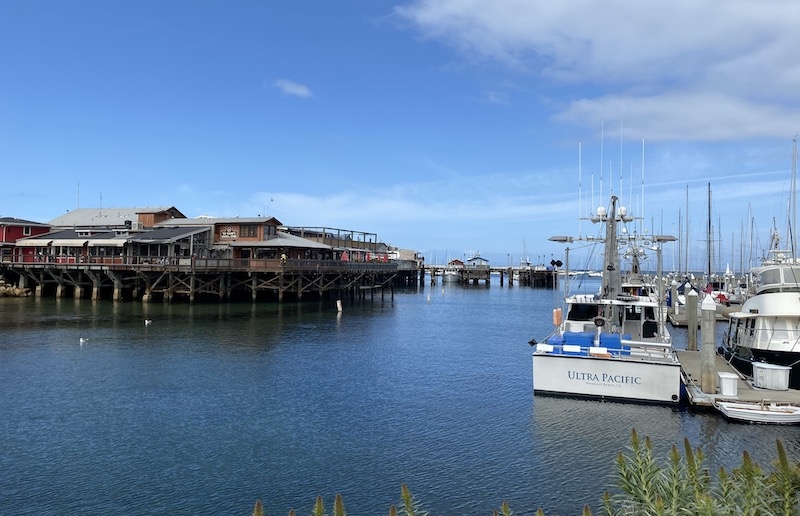 The Middlebury Institute's Center for the Blue Economy (CBE) is celebrating 10 years at the forefront of advocating for the blue in the economy, using data and research as a foundation for economic policies and strategies to protect our oceans and coastal communities.
 
As economies around the world are working on plans to rebuild after the global pandemic, "there is a tremendous opportunity to make the smart investments to bring back good paying jobs, develop new industries, and ensure that humanity rises to the challenge of the climate crisis," says Founding Director Jason Scorse, and adds that "this is the work the center was made for."
Scorse asks us to imagine coastal regions where all power is generated cleanly by the wind, where no fishers or coastal hotels need worry about the scourge of potential oil spills, where significant swaths of coastal residential and commercial properties are protected by restored dunes that provide critical habitat for threatened and endangered species, and where the nearby port is powered exclusively by zero emission vehicles (ZEVs). "This is the type of world that is possible if nations invest in the blue economy, and it was the inspiration for the establishment of the Center for Blue Economy 10 years ago."
CBE experts in policy and economic analysis are currently working on several key initiatives and projects, affecting not only the oceans and coasts, but also the Great Lakes, rivers, wetlands, and estuaries of the world:
Laying out an ambitious Ocean Climate Action Plan to remake the 21st century blue economy;
Developing the key economic statistics to rigorously measure the ocean and coastal economies;
Examining the key economic and social tradeoffs in coastal development in the age of climate change so that decision makers have the best available information;
Developing the international strategies to provide nations around the world with the tools to promote blue growth and innovation;
Educating the next generation of ocean and coastal management leaders.
"We could not do any of this work without the generous contributions of our many donors, to whom we are deeply grateful."
During this next decade, Scorse says the CBE aims to mainstream the blue economy so that its role in mitigating climate change is fully realized, while at the same time helping coastal communities equitably adapt to climate impacts. "We are proud to be a part of the Middlebury enterprise and look forward to forging new partnerships on this journey."
As part of the 10-year anniversary celebrations, the Center for the Blue Economy is hosting an online panel discussion with innovative leaders in the field, "How the Blue Economy Can Help Solve the Climate Crisis" on April 29, 2021. The event is free and open for registration.
The Middlebury Institute's Center for the Blue Economy is sponsoring eleven students from the International Environmental Policy program on summer internships with top marine organizations from the Bay Area to the Galapagos.
​OCEANS COVER 71% OF OUR PLANET AND ARE KEY TO CLIMATE SOLUTIONS.
Adds Missing Pieces to House Climate Change Framework