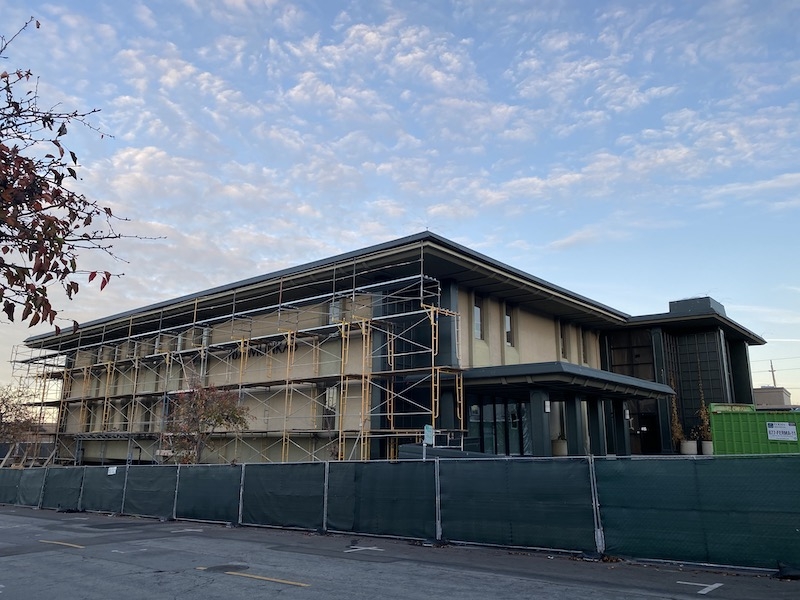 The Middlebury Institute will open a new residence hall on 787 Munras Avenue in downtown Monterey in the fall of 2021.
 
The 26,000-square-foot structure, built in 1971 as a commercial office, will be converted to housing for up to 89 students. Middlebury will lease the building from its owner, an affiliate of Kirchhoff, which is developing the site in collaboration with Middlebury. Middlebury has partnered with Kirchhoff on the Middlebury, Vermont, campus on the Adirondack View Townhouses and the Ridgeline View Suites.  
The building at 787 Munras will provide housing for Middlebury College undergraduate students participating in Monterey-based programs for a semester or academic year, students in Middlebury Institute graduate programs, and non-degree seeking students in Monterey for shorter periods of time. 
The location is within walking or biking distance to the Middlebury Institute campus, public transportation, and other amenities in downtown Monterey, including restaurants, grocery stores, shops and other services. The parking garage will include an electric vehicle charger. All rooms will have large windows, allowing for natural light. Each floor will include a large kitchen, and the western terrace will include a protected outdoor area for studying and social gatherings.
"This project is an important part of our future plans to expand our programs," said Vice President for Academic Affairs and Dean of the Institute Jeffrey Dayton-Johnson. "787 Munras will be a vibrant extension of our campus, and we look forward to the possibilities this building opens up for students to come to Monterey for both longer and shorter periods of time."
This project advances Middlebury's institutional commitment to sustainability, from re-using and renovating an existing structure close to campus to design features that exceed the highest environmental standards in California. Among the improvements: 
HVAC and electrical systems will be replaced with highly efficient systems for heating, cooling and electricity
Double-pane windows that are highly efficient and Energy Star compliant will be installed
The building exterior will be upgraded with continuous air sealing and insulation, and 
The roof will be outfitted with a solar photo-voltaic array sized to offset estimated electrical usage
While it is not possible to eliminate the use of natural gas entirely at this time, natural gas usage will be extremely limited and Middlebury will continue to pursue renewable natural gas alternatives, to reduce the use of fossil-fuel burning systems. 
Construction is expected to be completed in advance of the fall 2021 semester, and the first students will move in shortly thereafter.
The partial closing of Pierce Street, and a new sustainable landscaped area in front of the Casa Fuente building mark the completion of the first stage of the Middlebury Institute's plans to create a more pedestrian-friendly central campus space.
The Middlebury Institute's Nonproliferation and Terrorism Studies degree has been reclassified as a STEM program. International students who complete the degree may be eligible for a two-year extension of their resident status after graduation.