Institute Nonproliferation and Terrorism Studies Program Now STEM-Designated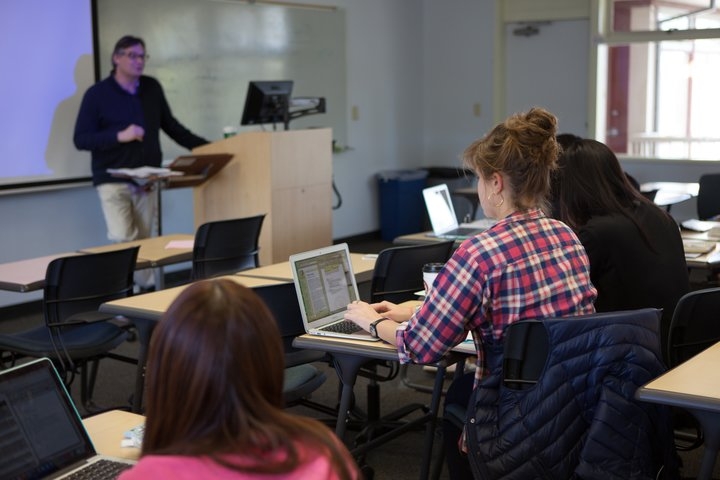 The Middlebury Institute's Nonproliferation and Terrorism Studies (MANPTS) degree has been reclassified as a STEM program. International students who complete the degree may be eligible for a two-year extension of their resident status after graduation.
 
"I am excited to be able to share the good news that NPTS will be a STEM-designated program moving forward," says Program Chair Jeffrey Knopf. He adds that the updated classification of the popular degree program more accurately reflects the evolving curriculum, its core coursework, its purpose, and the intentions behind it.
"With the addition of several new faculty in recent years and an expansion since the founding of the program in available courses that deal with scientific content, quantitative data analysis techniques, and practical skills relevant to intelligence analysis, it had become timely to review the classification."
The name of the degree, its core curriculum, and overall degree requirements will not change. These changes only take effect as of the academic year in which they are approved. The new classification will apply to all new and continuing MANPTS students. It offers international students who complete the degree in December or later the possible option of applying for an extension of their optional practical training (OPT) for up to two additional years. Furthermore, U.S. citizens and permanent residents may take advantage of a number of scholarships only available in STEM-designated degrees.
This 2-week course in Prague offered during the winter term, offers students the opportunity to attend lectures at the Department of Nuclear Reactors at the Czech Technical University (CTU), conduct experiments on the research reactor, and go on site visits. 

| by Masako Toki

Sarah and Tom Pattison's support for the James Martin Center for Nonproliferation Studies, particularly its Summer Undergraduate Fellowship program, is helping fulfill the mission to help train the next generation of nonproliferation experts.