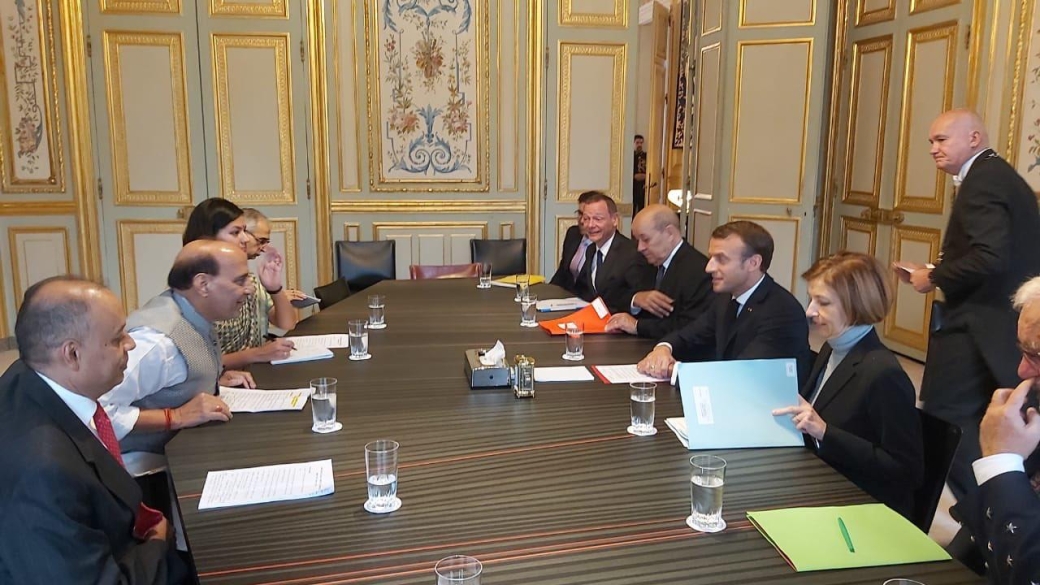 As a first formal interpretation assignment, it does not get much better than interpreting for the President of France. Last week, second-year Middlebury Institute student Petal Gahlot MATI '20 interpreted at a meeting between Indian Defense Minister Rajnath Singh and French President Emmanual Macron in Paris, France.
Gahlot, currently a consul at the Indian Consulate in San Francisco and previously Second Secretary at the Indian Embassy in Paris, is part of a cohort of Indian diplomats at the Middlebury Institute studying in the translation and interpretation degree program. 
When Gahlot informed her professors last week that her government was requesting her interpretation services in Paris, and that she needed to miss a few days of classes, nobody objected. She was called to Paris to interpret during meetings between India's Defence Minister and the President of France. Gahlot also interpreted during meetings between the Indian Defense Minister and French Defense Minister Florence Parly during the second edition of the "India-France Annual Defence Dialogue."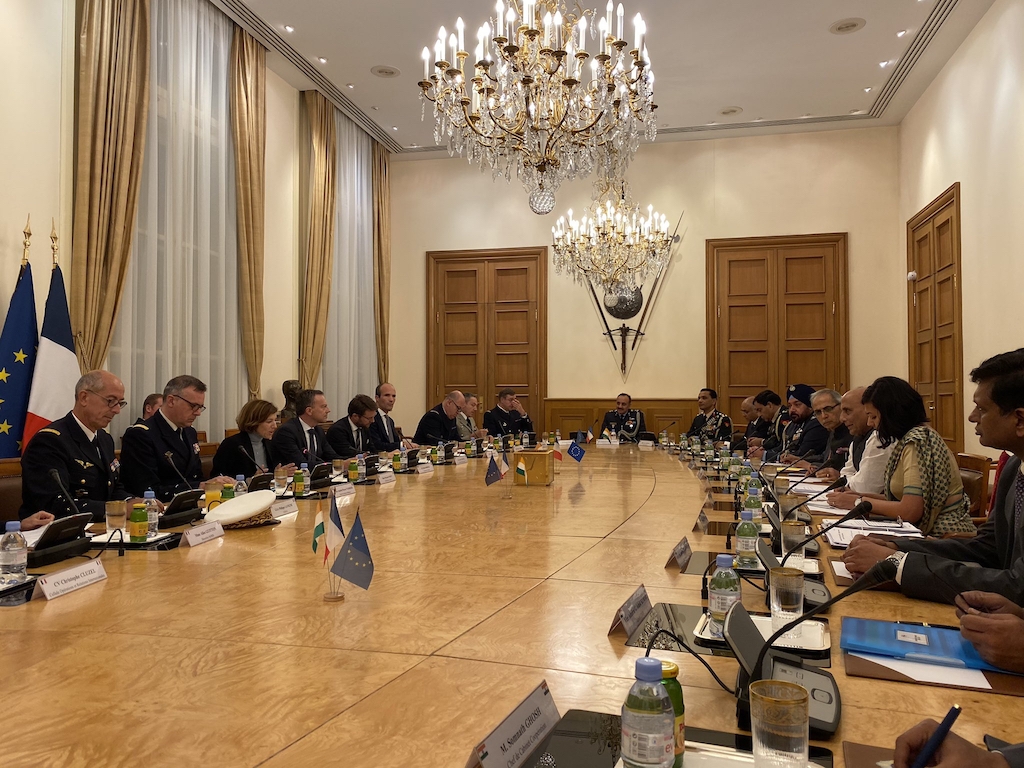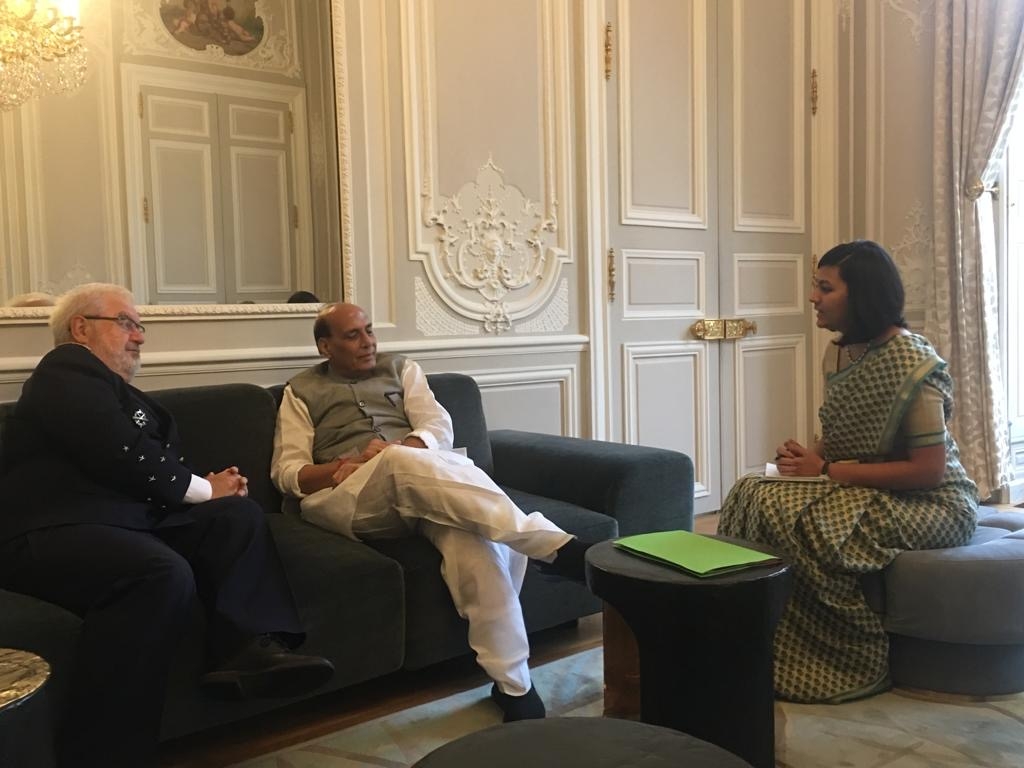 Despite the fact that Hindi-French is not a combination offered at the Middlebury Institute, Gahlot was able to put to good use the consecutive interpretation techniques that she had been taught in her English<>French classes. "The most useful technique I was taught was to get the idea and intention of the speaker across instead of getting stuck in the words," Gahlot shares. "There were a few moments where I didn't know the exact word in French or in Hindi for what had been said, but instead of losing my nerve over it, I was able to find a way to convey the meaning of what the speaker wanted to tell his/her listener. From 'chuchotage' to note taking for consecutive interpretation and even sight translation, everything I have learned in the last one year and a half came extremely handy."
Middlebury Institute translation and interpretation student Vipin Kumar recently interpreted for Indian Prime Minister Modi in meetings with Russian President Putin.
"Behind every language is a mentality," The Associated Press featured Conference Interpretation alumnus Alexandre Ponomarev MACI '00, chief interpreter at the Tokyo Olympics next year."I believe in acquiring a language you also acquire a certain mentality."
Slator, Barry Slaughter Olsen