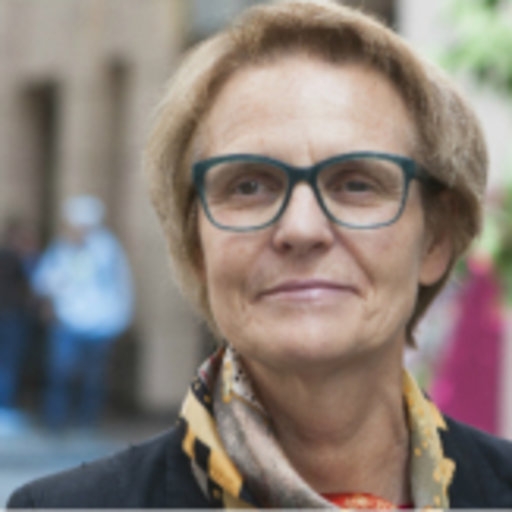 Barbara Moser-Mercer, former Dean of the MIIS Graduate School of Translation and Interpretation (1993-1994) has been awarded the Danica Seleskovitch Prize. This prestigious award is granted once every two years to one prizewinner for outstanding service to the interpreting profession or original research in translation studies.
The award is named after Danica Seleskovitch, who was a French conference interpreter, teacher and prolific academic writer on translation studies, and an early member and officer of AIIC, the International Association of Conference Interpreters. Among other career milestones, she founded the Interpretive Theory of Translation and wrote the first definitive textbook on teaching interpretation A Systematic Approach to Teaching Interpretation (co-authored with Marianne Lederer and translated into English by Middlebury Institute faculty member Jacolyn Harmer).
The previous prizewinner, in 2018, was also a member of the Institute community, alumnus and former faculty member Luigi Luccarelli MATI '79.
Barbara Moser-Mercer and Luigi Luccarelli have both stayed connected to the Institute, presenting at the annual Monterey Forum for teachers, practitioners, researchers and students of translation and Interpretation.
"We are truly honored that two consecutive prizewinners of the prestigious Danica Seleskovitch Prize have their professional roots here the Middlebury Institute," says Dean Laura Burian of the Middlebury Institute's Graduate School of Translation, Interpretation, and Language Education. "The 2020 winner, Barbara Moser-Mercer, who was the GSTI Dean in 1993-1994, and Luigi Luccarelli, who earned his MA in translation and interpretation here in 1979, and later served as a faculty member in the early 2000s. They have both contributed greatly to the profession, and this recognition is well-deserved."
Moser-Mercer was a professor of conference interpreting and is founder and Director of InZone, University of Geneva. Her research focuses on cognitive and cognitive neuro-science aspects of the interpreting process and on the human performance dimension of skill development and expertise, and on pedagogical approaches to digital learning in fragile contexts. She has co-developed the Virtualinstitute©, a virtual learning environment specifically designed for the acquisition of complex skills, which she has been leveraging in partnership with ICRC, ILO, UNHCR, and UNAMA for enhancing interpreting skills of interpreters working in conflict zones and to advance formal and non-formal higher education in emergencies (HEiE). She was a member of the European Union's High Level Group on Multilingualism, coordinated the European Masters in Conference Interpreting, funded by the European Parliament and the European Commission. She is also an active conference interpreter and member of AIIC.