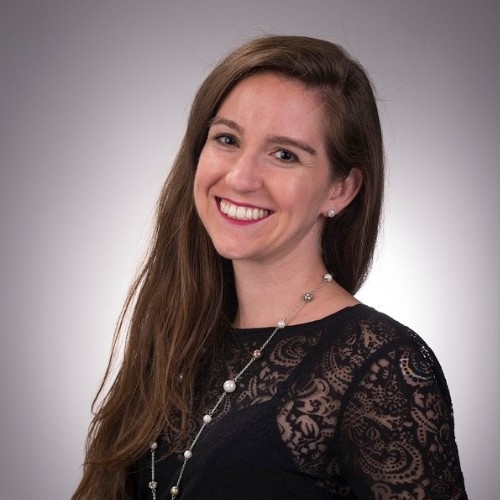 A translation of "Kafka Knocks at the Door," a short story by Colombian author John Better by Middlebury Institute Translation and Interpretation student Michelle Mirabella MATI '21, was recently published in the journal Your Impossible Voice. This is her third publication in six months.
John Better has been called one of Colombia's most talked-about fiction writers, according to Professor George Henson who adds that Your Impossible Voice is a boutique journal that publishes cutting-edge literature by emerging and established authors and translators.
"Michelle has in the last six months blossomed as a literary translator," Henson shares, adding that she has published three pieces in different venues, including two very high-profile magazines, Latin American Literature Today and World Literature Today. "It is very unusual for an emerging translator to achieve this kind of success so early in her career."
Mirabella says that ´Kafka Knocks at the Door' presented a wonderful translation challenge "as a contemporary retelling of Franz Kafka's Metamorphosis with a gesture to Gabriel García Márquez."
World Literature Today recently published Michelle Mirabella's MATI '21 translation of the short story "Ferns" by Chilean author Catalina Infante Beovic.
Four Middlebury Institute students have translations published in the most recent issue of Latin American Literature Today.
Middlebury Institute student Jem Walker MATI '21 won first prize in the UN organized St. Jerome Translation  Competition for his translation from French into English.