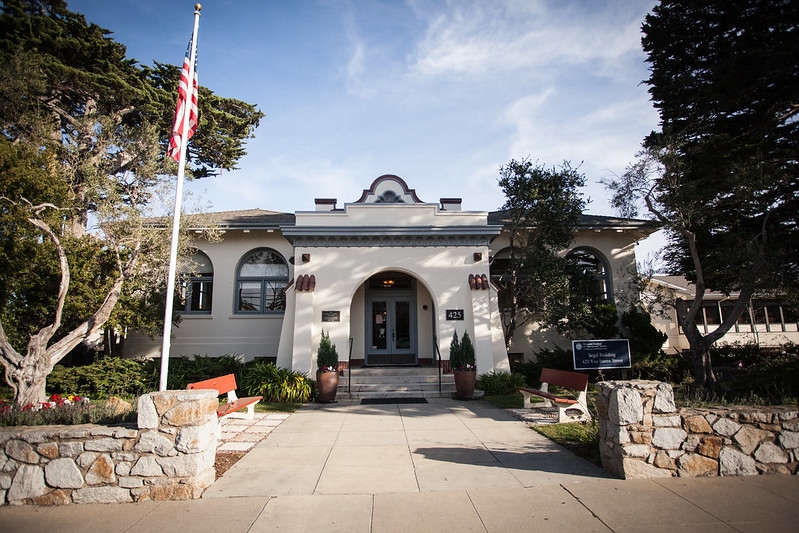 "As an educational institution, we have two overarching obligations to our community: to provide the academic opportunities Middlebury is known for, and to do so in a safe, healthy environment." Middlebury President Laurie L. Patton said in her March 10 letter announcing a series of proactive measures designed to help mitigate the spread and transmission of COVID-19.
 
"Public health authorities advise that practicing "social distancing" is the best way to slow the spread of infection," Patton explained. "We therefore identified opportunities to eliminate, as much as possible, the need for students, faculty, and staff to congregate. We seek to minimize the risk that the virus will be introduced to our campus from the outside."
Students will not be returning to the Monterey campus after spring break ends, on March 23rd, but will resume classes via remote instruction. Faculty are being offered training sessions on remote teaching and pedagogy and help setting up all necessary equipment and software to help prepare for the new methods of delivering courses for spring semester. All students will be able to fulfill their academic requirements.
"The decision to respond proactively to COVID-19 was not taken lightly, but our foremost concern is your health and safety," Ashley Arrocha, associate dean of Student Services and Gael Meraud, assistant dean for Career Services wrote in their follow up to President Patton's announcement. They also acknowledged the stress and challenges these extraordinary circumstances are undoubtedly causing students. As much as possible, staff are working on alternative ways to provide services to students via online methods.
California Governor Gavin Newson announced sweeping new restrictions on public gatherings on March 15, and called for high risk groups, such as people with underlying conditions and over the age of 65 to self-isolate. Monterey County has closed all K-12 school through the month of March, and many businesses are suspending activities.
"We are dealing with extraordinary circumstances, at the Institute—and the world," Vice President and Dean of the Institute Jeffrey Dayton-Johnson wrote to staff on March 13, "and how the staff have taken the lead to rally us as a community, showing remarkable resourcefulness, positivity, and professionalism, is deeply heartening."
At the Middlebury Institute, several important decisions are still in process. At this point, no decision has been made about Spring Commencement and it is also too soon to make any decisions regarding summer programming. 
For updates, please check the COVID-19 response page on the Institute website regularly, including FAQs and all previous communications.