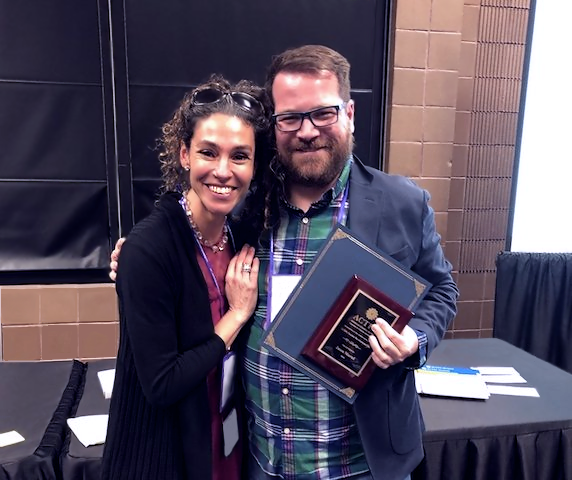 Middlebury Institute faculty member Dr. Jason Martel has been elected Chair of the Teacher Development Special Interest Group for the American Council on the Teaching of Foreign Languages (ACTFL).
Professor Martel is currently finishing a two-year term as Secretary of the Teacher Development (TD) Special Interest Group (SIG). "As Chair of the TD SIG, I will work with the leadership team to cultivate the community of practice of foreign language teacher educators in ACTFL," Martel says. He adds that the group's work includes designing professional development opportunities for foreign language teacher educators such as webinars, facilitating communication among members and managing the proposal review process for the ACTFL Annual Convention. Martel has also served as secretary of the ACTFL Research Special Interest Group. "My work in ACTFL SIG leadership roles these past four years has helped me grow as a language teacher educator and create meaningful connections with teachers and scholars at institutions across the country."
Professor Jason Martel recently won the prestigious Stephen A. Freeman Award for Best Published Article.
A team of Middlebury Institute alumni returned to the Central Plateau of Haiti this past January to conduct teacher training for teachers of English.
Professor Kathi Bailey of the Monterey Institute of International Studies was awarded the Heinle Outstanding Achievement Award at the National Teachers of English to Speakers of Other Languages convention in New Orleans last week.