Strong Presence for Institute at Monterey Chinese Cultural Festival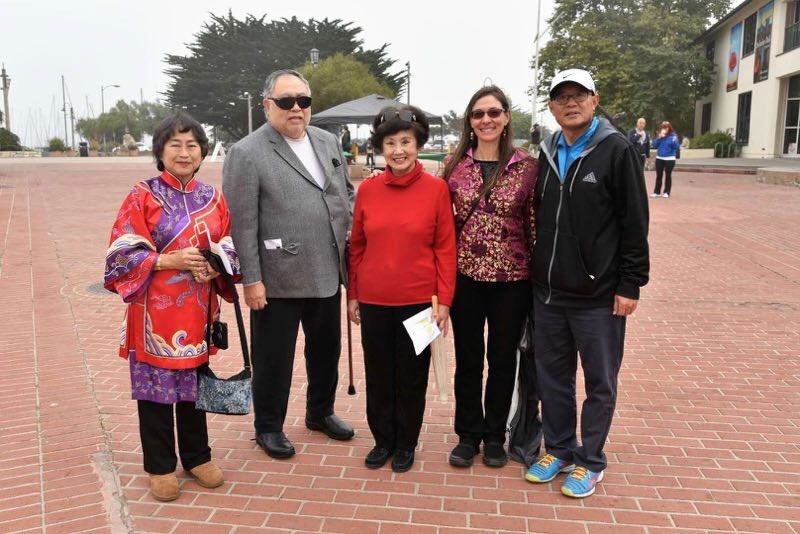 Monterey's 2nd Annual Chinese Cultural Festival on September 23 included a strong presence from the Middlebury Institute's campus community. Librarian Peter Liu was one of the event organizers, Dean of the Graduate School of Translation, Interpretation, and Language Education Laura Burian—also a practicing Chinese-English interpreter—spoke, and longtime friends of the Institute Peter and Grace Wang contributed to support the event. Many Institute students and alumni and their families also attended.
"The Monterey Peninsula owes a great debt to early Chinese residents," said Dean Burian in her remarks, which were delivered in Chinese. "Today we have many Chinese and Chinese descendants teaching and studying at DLI, MIIS, and other local and renowned institutions of higher learning. Indeed, Monterey's history and prosperity is inextricably linked to the contributions of our Chinese population. Our Chinese students as well as the American and international students of the Chinese language and culture are using their education received her to go out and do great things in the world."
Other speakers included Dr. Janette Edwards, dean of the Defense Language Institute's Asian School, and Gerry Low-Sabado, a descendant of the first Chinese settlers of Monterey. The event was covered by local news station KSBW.
The festival, which featured traditional Chinese music, food, dancing, costumes, and games was staged on Custom House Plaza, three blocks from the Institute's downtown Monterey campus.