Student Has "Incredible Experience" Conducting Research in Haiti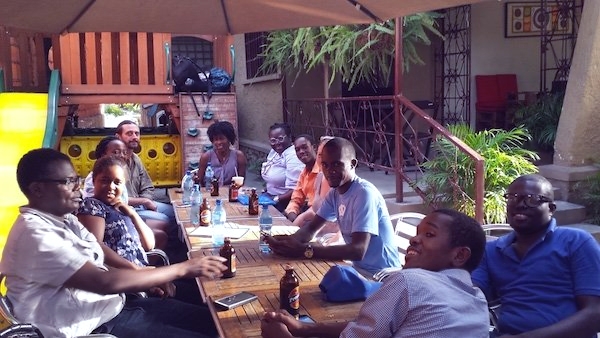 Haiti is sometimes called the "Republic of NGOs" because it is home to around 10,000 non-governmental organizations. According to some estimates NGOs provide up to 80 percent of basic services in the country. This summer, Castelline Tilus MAIPD '18 served as part of a research team conducting a five-year longitudinal study on Haitians' perception of these organizations—in her words, "an incredible experience."
The question the study seeks to answer is "What long term changes to local socio-cultural institutions remain following the end of an international nongovernmental organization (INGO) project?" The project is led by Northern Illinois University professor Mark Schuller. To conduct the survey, Schuller pairs students from the Université d'Etat d'Haiti with graduate students from all over the United States. Each team is responsible for a certain area of the country, where they administer the surveys, conduct interviews with local leaders, and share observational notes with the community.
Tilus and her partner Elkins Voltaire were assigned to Camp-Perrin, a commune in the Les Cayes Arrondissement. They participated in a weeklong survey workshop in the capital, Port-au-Prince, before heading to their field site where they took the time to engage with people in lengthy surveys for two months. "It is amazing what people will tell you if you talk to them for two hours," says Tilus, who was born in the northern part of Haiti and speaks fluent Haitian Creole. "The eight U.S. graduate students working on the survey all speak the language and that was a hugely important component."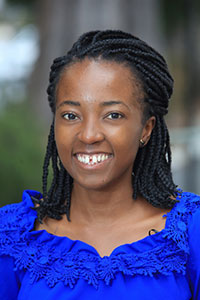 Every day they picked a neighborhood and surveyed people randomly, with respondents ranging in age from 18 to 92. "In general, people appreciated that we were taking time to talk to them and ask them questions." Topics included questions about social networks and entities such as NGOs in their community. They asked what services these entities provided, whether or not they had benefitted from those services and if they had ever interacted with staff from those organizations. "I would say 90 percent said they had never spoken to anyone working for an international nongovernmental organization." Other questions involved assessments of local authorities and who in the community solves problems.
Finally, people were asked about perceptions of NGOs and state and local governments. One question asked people what three words came to mind when they thought of NGOs. "The response was most often white people, aid and Land Cruisers," Tilus shares, explaining that NGO workers often drive SUVs and many people felt the workers were always driving from one place to another.
Despite various misgivings expressed by the survey respondents, the overwhelming majority responded positively to questions about whether these organizations should be allowed to stay in the country. "As researchers, it is our job to figure out how to explain that contradiction," says Tilus.
Before leaving Camp-Perrin, Tilus and Voltaire presented some of their findings to the community at an event and on the radio. "People were very interested in our work and when we spoke on the radio we got a lot of callers asking us questions." She says it is important to engage with people in their own language.
Tilus says she relies heavily on the skills she learned in Professor Phil Murphy's data analysis courses. She is working on a project using the data she collected this summer, focusing exclusively the perceptions component. Of particular interest to her are word associations and understanding what factors shape perceptions. "What impact do NGOs have on collective action in a community, on socio-cultural institutions?" she asks. As an aspiring professional in the field of international development, she is already grappling with the fundamental questions.