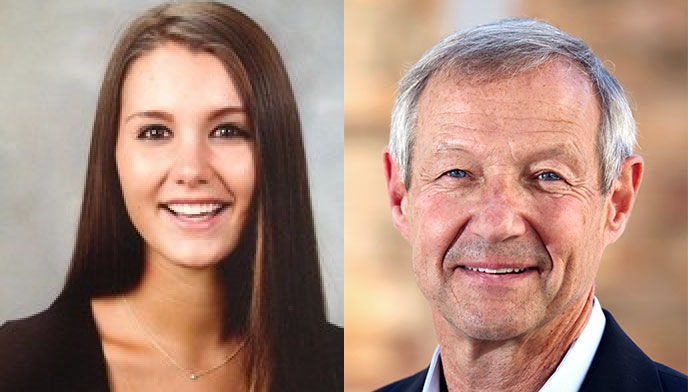 Two students and a faculty member from the Institute's International Trade & Economic Diplomacy program recently collaborated to create and submit a Strategic Negotiation Toolkit for the Republic of Sudan as the developing nation begins the process of negotiating entry into the World Trade Organization (WTO). 
The team included Professor Robert A. Rogowsky, co-chair of the program, Brigid Callahan MAITED '19, a current student and an alumna of Middlebury College, and Karen Prodromo, an LLM candidate in International Law at Golden State University Law School, who is participating in a pilot joint venture in which an International Trade & Economic Diplomacy course and a trade law course at the Law School are combined. 
The negotiation toolkit project was sponsored by the UN Development Programme and directed by the International Trade Centre, both members of the Enhanced Integrated Framework, a multilateral partnership dedicated exclusively to assisting least developed countries (LDCs) in their use of trade as an engine for growth, sustainable development and poverty reduction.  In addition, Rogowsky, Callahan and Prodromo have drafted a working paper titled "Strategic Negotiation for WTO Accession," adding further analysis to the WTO accession negotiating toolkit.