Summer Intensive Language Program Teaches Language in Cultural Context
The Summer Intensive Language Program, or SILP—whose roots date back to the earliest days of the Middlebury Institute more than 60 years ago—offers student a focused, immersive eight-week program of coursework and cultural activities designed to boost their language skills. Last week the program welcomed 108 students to study one of five languages: Arabic, Chinese, French, Russian, and Spanish.
"Our students come to this program for a variety of reasons," explains SILP Director Jason Martel, "to complete requirements for a degree, to build their professional capacity, or for personal enjoyment. This year, we have students from University of California Santa Cruz, Texas A&M, Penn State, Yale, and George Washington University, as well as professionals who are engineers, nurses, teachers, artists, landscape architects, and investors." While most are from the U.S., students in the program also come from China, India, and Mexico.
In the opening days of the 2018 session, students participated in a general welcome session, campus tours, placement tests, a career services briefing, and a welcome center event before moving directly into their initial class sessions. Students have four and a half hours of class each day, complemented by a variety of in-language activities aimed at fostering a deeper understanding of the cultural, social, and historical contexts of the language they are learning. The program also offers the flexibility for students to pursue individual projects designed to develop fluency in particular fields of interest.
Although the program is open to anyone, nearly half are incoming degree students at the Institute seeking to sharpen their language skills before beginning their master's program. James Taylor, an incoming student in the Institute's International Policy and Development program, says "It seemed to me that the opportunity to study Arabic this summer and the next couple of years could only increase the possibilities of where I could work after graduating."
Taylor enrolled at the Institute in part to gain the added skills and credentials he needed to compete for jobs in his field. "Before I came here I was in East Africa, and I would like to go back to the region and potentially work for a United Nations organization or an NGO. I want to advance my skills in development and Arabic so that I can transition to working for similar organizations in the Maghreb [the predominantly Arabic-speaking region of North Africa]."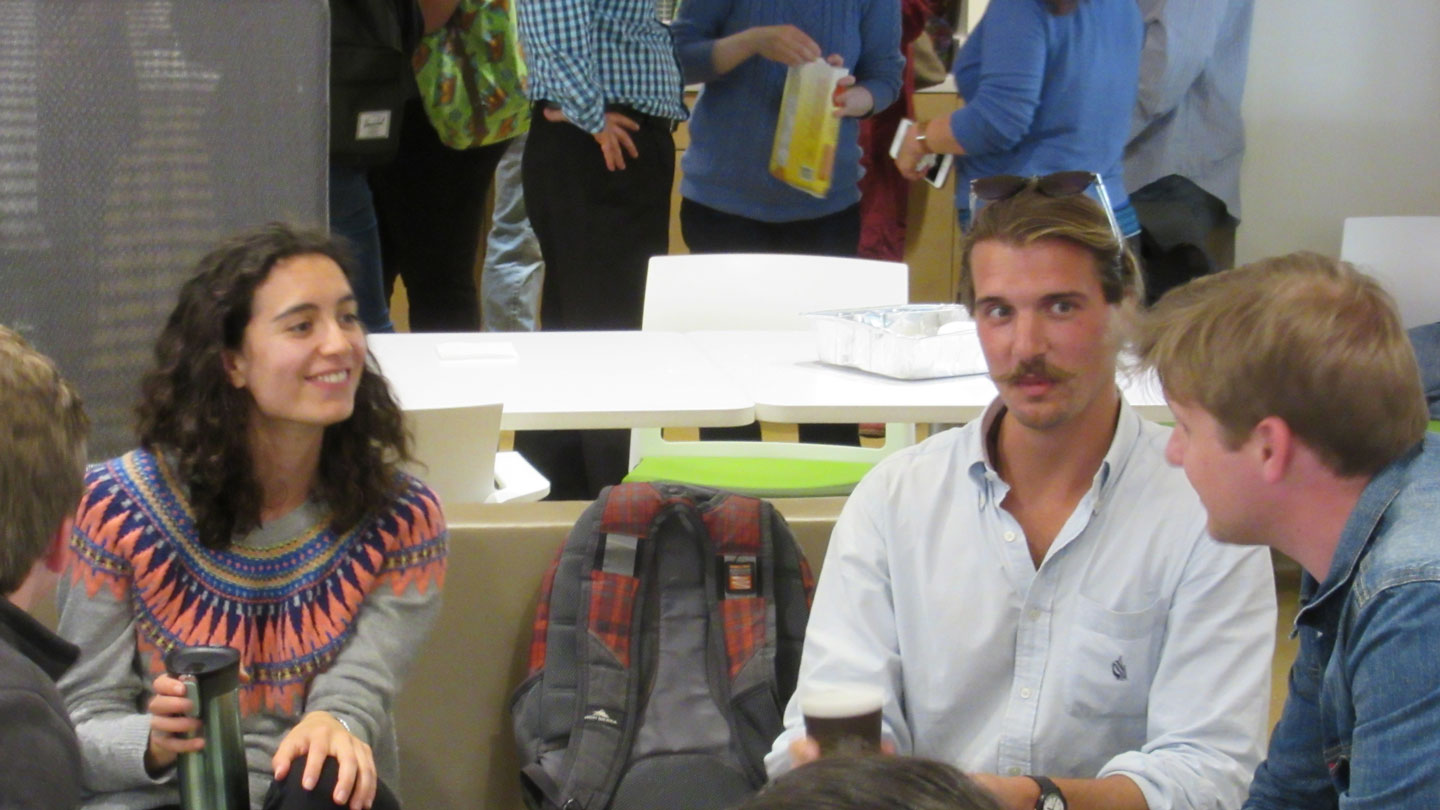 "Students in SILP typically accomplish a year's worth of university study during the eight weeks they spend with us," explains Martel. "Our faculty works extremely hard to create curricula that are thought-provoking and relevant to students' lives, and my favorite aspect of SILP is our students' willingness to engage in the target language with the cultural and content-based topics we throw at them." The program's 13 faculty members include two alumni of the Institute's language education degree programs.
Taylor is excited about the possibilities that SILP and his master's program may open up for him in the future. "I thought going back to school would allow me to get some additional specialization, so I could continue to work abroad. I'm focusing on conflict resolution and social justice paired with Arabic, and hoping that will prepare me to be somebody who can help deal with some of the difficulties we are seeing in that part of the world."