Syrian Student Aims to Finish Her Studies, Help Her Homeland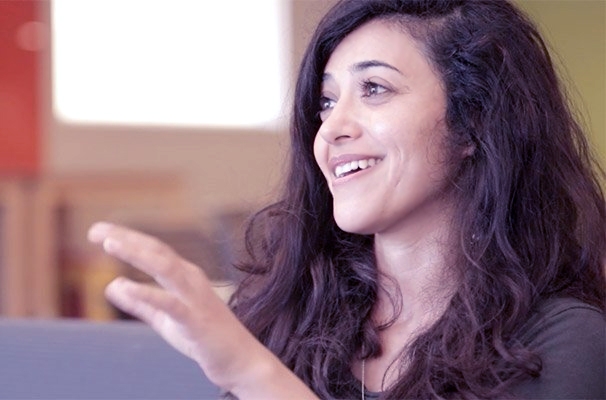 Middlebury Institute student Lama Ranjous MAIPD '18 started her graduate studies in her native Syria, but could not complete her degree because of the war that has ravaged her country. After working for several years in the humanitarian sector in Damascus helping people affected by the war, she felt she needed to finish her studies in order to learn more about how to provide more than temporary relief.
Ranjous was awarded a 100 Syrian Women, 10,000 Syrian Lives scholarship and the organization recommended she consider the Middlebury Institute of International Studies at Monterey. "I searched for the courses, and oh, international policy and development, it was there!" Ranjous says of the degree program that was such a strong fit for her professional goals.
In this new video Ranjous talks about her experience arriving in Monterey directly from the conflict in Syria, the support system of faculty and students she has gained here, and how her coursework has both helped her focus her future plans and deepened her understanding of the conflict still going on in her homeland.
Ranjous's story was also featured in a recent front-page story in the Monterey County Weekly regarding the potential effects of the Trump Administration's proposed travel restrictions.