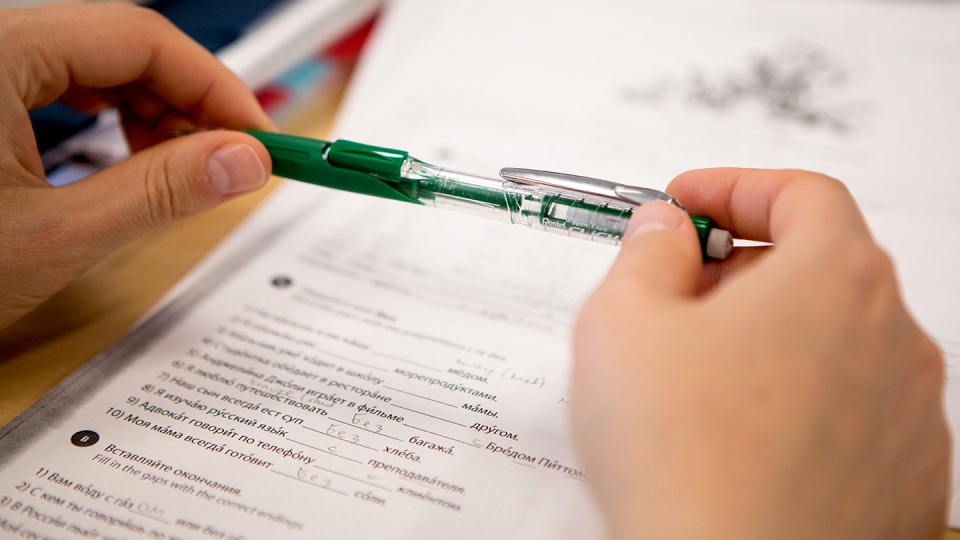 Here are the instructions, requirements, dates and times, and other details about language placement testing.
Taking the Language Placement Test
Our language placement tests assist Institute professors in placing students in appropriate language classes. Administered online, the language placement tests are required before students are able to enroll in language courses.
New Students
Please take the test of the language you chose for your language of study. This is the language you chose on your application form to pursue as part of your degree program. You can take more than one language test if you wish. Please complete the test within the testing window listed below. Otherwise, registration will be delayed for new students until language test results are received. Placement test results are only honored for the particular semester in which the test is taken. Students not enrolled in language study for one or more semesters must retake the language placement test before receiving approval for a related language course.
Exemptions
The following students are not required to take a language placement exam:
MATESOL students not taking EAPP (English) courses or other language courses 
(If you are a MATFL student planning to teach a language that is not your native language, or an MATESOL student wishing to take courses in EAPP or in any other language program, you must take the appropriate language test.)
Nondegree students 
(If you plan to take courses in the EAPP program or in any other language program, you must take the appropriate language test.)
Translation and Interpretation students
(If you are a Translation and Interpretation student who wishes to take courses in EAPP (English) or in any other language studies program, you must take the appropriate language test.)
About the Test
Testing Dates and Times
A secure browser is used to administer our language placement tests. Tests are available online during the week preceding orientation, as follows:
Available: 9:00 a.m.
Closes: 5:00 p.m.
Requirements and Test Duration
Student ID numbers are required to take the test.

Once started, you must complete the test.

Allow at least two hours to take the test.

We recommend you take the test in a quiet location with a strong and stable Internet connection.
Click here to receive your language specific testing code.