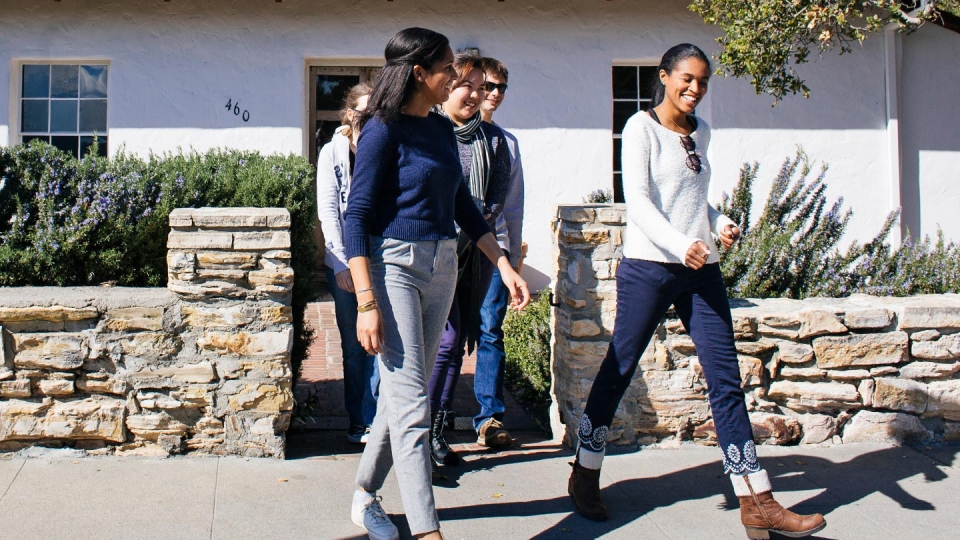 Orientation is the official start of your program and an important opportunity to meet and network with your classmates.
Fall 2020 Orientation is made up of three components:
Getting Started at

MIIS

virtual course: July 27 - August 21 (while strongly encouraged, the full course contains mostly optional self-guided and live activities; at minimum, every student will have a number of required assignments that must be completed by Friday, August 21)
 
Welcome Week live virtual activities, sessions and asynchronous work: August 17 - 21 (mandatory)
 
Continued, optional fall cohort-based activities: through November 
All incoming students are encouraged to attend as many parts of orientation as possible; Welcome Week (August 17-21) is fully mandatory. You will participate in a number of worthwhile sessions, many of which focus on career readiness and how you can maximize your time at the Institute to achieve your professional goals. Orientation is the perfect time to begin building relationships with what is likely to be your lifelong personal and professional network. For students with a language component to their degree, final language placement information will be made available no later than Welcome Week.
During the three-part-orientation, we will guide and support you in the following:
Increasing your career-readiness focus

Setting expectations for the community and work culture

Helping you to map out your registration plans

Fostering engagement across the community