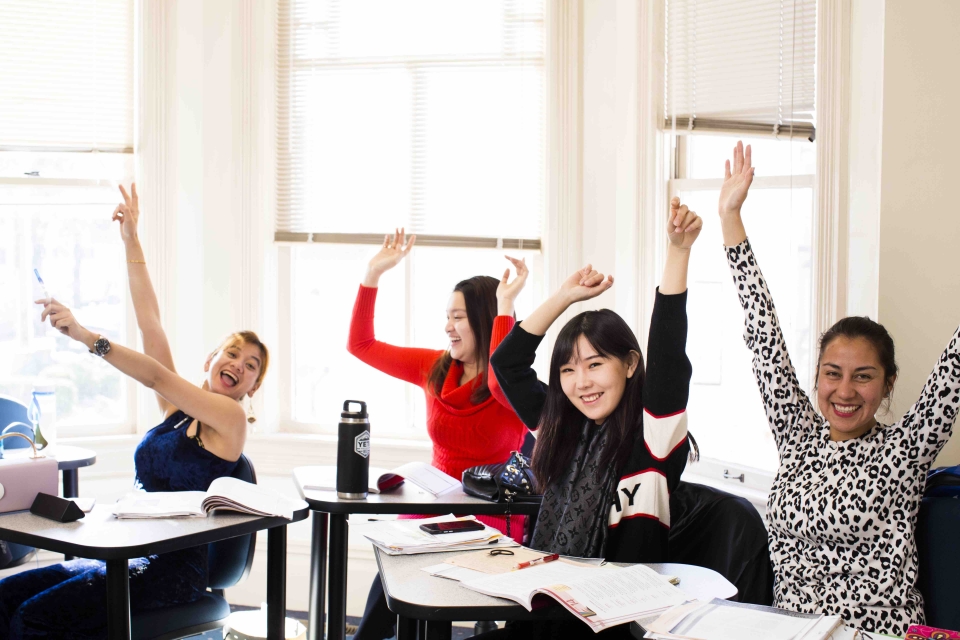 We are very excited for you to join us. Please contact us at anytime if you have questions: languages@miis.edu
Below you'll find important information about your student visa, your housing, and your arrival to the Institute and our ESL Program. Please take care of these important items as soon as possible.
See the Student Handbook for more details.
The tuition deposit of $200 can be paid online, over the phone, or by mail. Please note that the deposit of $200 is nonrefundable but may be deferred for up to one calendar year.
    Step 1. Type your Student ID (found on your acceptance letter) and the first three letters of your family name to log in.
    Step 2. Select Middlebury Institute Deposit Payment at the bottom of the screen. Select the "Make Payment" button. 
    Step 3. Select "Term" (ESL winter, ESL spring, ESL summer, or ESL fall).
    Step 4. Enrollment deposit amount is $200.
    Step 5. Select payment type and then "Continue." 
    Step 6. Input your payment information and select "Continue."
Please note that you will not receive your I-20 or DS2019, or gain access to the off-campus housing website, until your deposit is paid.
ESL Tuition and Refund Policy
Visa Process
If you are a newly admitted student who is currently outside the U.S., you will need to obtain an I-20 for the F-1 visa application process. If you are currently studying at another U.S. institution in F-1 status, you can transfer your SEVIS record to the Middlebury Institute. The International Student and Scholars Services office can provide support and help!
Housing Information
Find out more about housing options and other living resources available to you in the Monterey area. You can also complete the ESL Housing Survey to get information about housing resources specific to your needs.
Check out our Middlebury Institute's Guide to Finding Housing video and How to Conduct Your Housing Search video. 
Health Insurance Information
All students must have health insurance. To meet this requirement, you must either provide information of your existing coverage or select a plan like one of these:
Arrival Information
The Institute is located in central California in the city of Monterey. Our campus is approximately 130 miles (210 kilometers) south of San Francisco and 350 miles (560 kilometers) north of Los Angeles. More information.