Student Housing Resources
Get to know your housing options in and around Monterey, from our new, fully furnished student residence to apartments, rooms, and other options.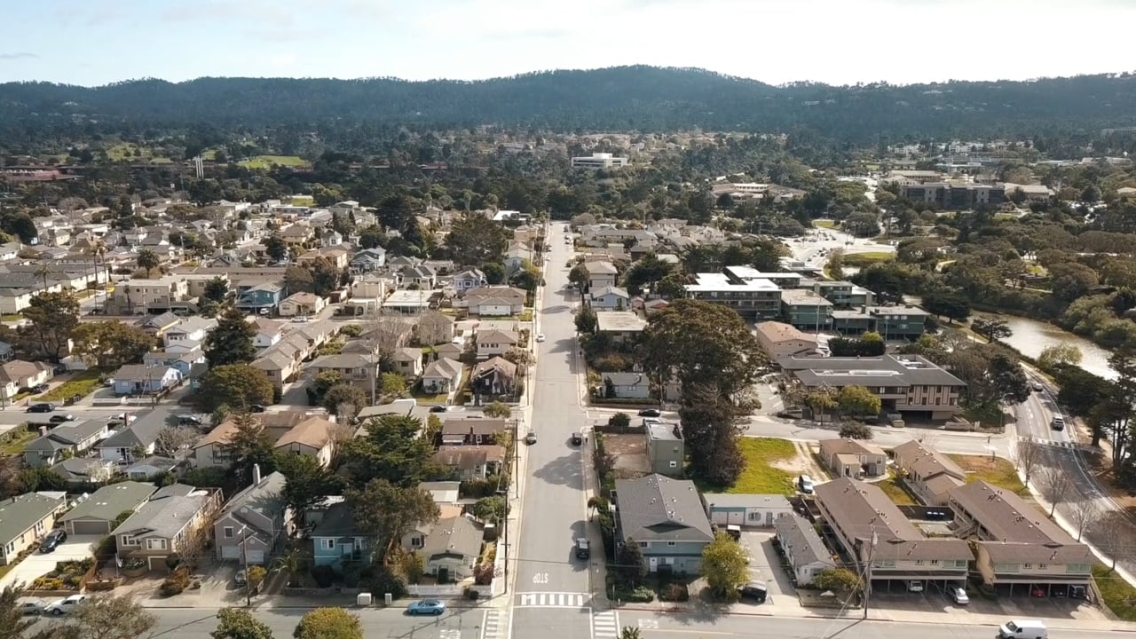 As a student at the Middlebury Institute, you have choices when it comes to your housing. All students are responsible for finding and securing their own housing. Your housing needs will depend on the length of your program and your personal living preferences. 
Munras Student Housing
The Middlebury Institute recently opened our newly renovated student housing at 787 Munras Avenue in the heart of Monterey, just a 10-minute walk from campus. This fully-furnished, accessible residence has 85 single, double, and triple rooms with shared cooking, dining, and collaboration spaces, as well as parking. All utilities are included. Living in Munras is ideal if you want to connect with other Institute students and enjoy the convenience of a single housing payment direct to the Institute. Housing is awarded by application each semester.
Off-Campus Housing Support
Drop Into a Housing Huddle 
If you're an admitted or enrolled student, you're invited to join a Housing Huddles - a casual conversation to introduce the housing search process, offer advice and guidance, and answer any housing questions you may have. The first 20-30 minutes will be spent reviewing housing resources to support off-campus housing such as the digital housing guide and MIcommunity housing group, and the remaining time will be open for your questions. Housing Huddles focus on off-campus housing only.
Email student.services@middlebury.edu or find event details on MIcommunity* to join us!
Schedule (all in Pacific Time) for Spring 2023 Admitted Students:
Wednesday, November 30, 12pm 
Thursday, December 15, 3pm 
Thursday, December 22, 9am
January 2023 Housing Huddles will be scheduled as needed.
Housing Guide
Use our housing guide for tips about securing housing, estimating costs, and understanding your lease agreement.
Plan Your Move
Start planning for your move, including transportation from the airport and temporary lodging if necessary.
For International Students
Many international students find that our Munras Student Housing is a convenient option. In addition, we have specific housing information for international students regarding options and help available to you.
Issues with Landlords
If you encounter a problem with your landlord, please contact the Office of Student Services. Although the Institute cannot legally get involved with tenant/landlord disputes, we are happy to assist you by providing resources to help solve the problem. Please email student.services@miis.edu or call 831-647-4128.
Resources and Referral Information:
External Resources
Use these external resources for additional help in finding the right housing for you.