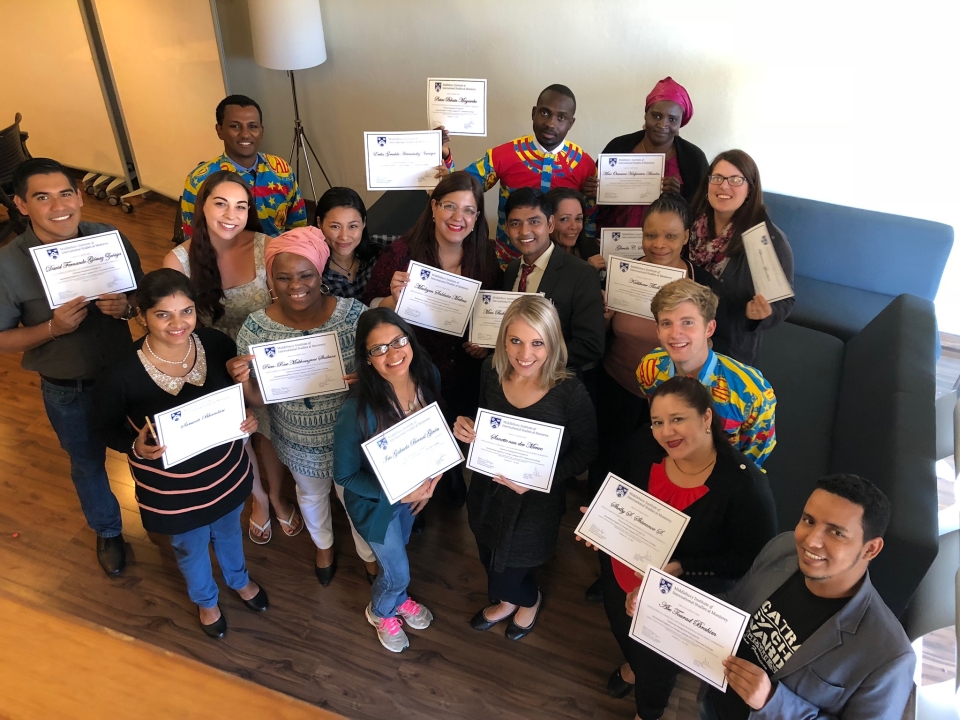 The Institute offers online and customized teacher training for language educators.
Customized Language Teacher Professional Development
We can collaborate and design with you the right program to advance the knowledge and skills of your teachers. Our experienced faculty can provide a customized program that meets the needs of your language educators—from a hands-on workshop to a professional certificate. We provide training online, at your site, or on our beautiful Monterey campus.
Sample training areas include the following:
Language pedagogy

Lesson planning and materials development

Language assessment

Second language acquisition
Contact
For more information about a custom-designed course, contact us.
Language Education in the News
| by Stephen Diehl

Students traveled to four countries over nine days, exploring and challenging common narratives about nationalism, conflict, and peace.

| by Clara Clymer

Check out the 2022 edition of Discourse and Repartée to learn more about how TESOL and Teaching Foreign Language students, alumni, and faculty are inspiring action and catalyzing change.
 

| by Jason Warburg

With increasing numbers of students seeking flexibility, the Middlebury Institute recently announced a new online MA in International Education Management that allows students to complete their master's degrees at their own pace without moving to Monterey.