BROAD CITIZEN LOBBY TO PROMOTE OCEAN CLIMATE ACTION ON APRIL 13 & 14, 2021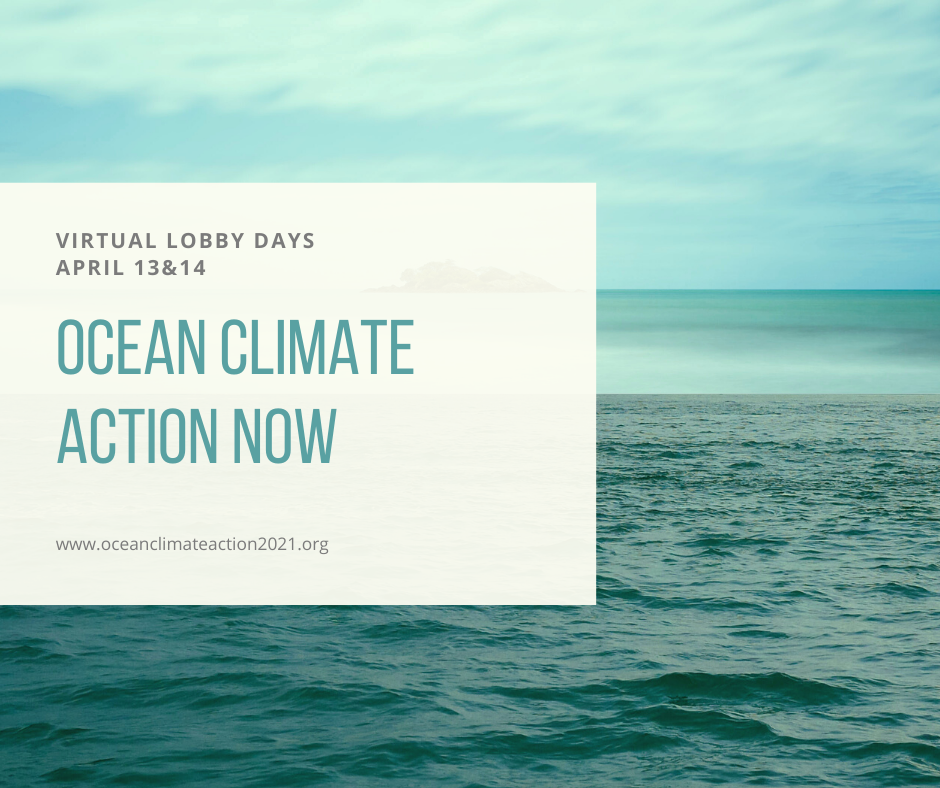 Monterey, CA - March 4, 2021 
In what is expected to be the largest ocean lobby in U.S. history, the Ocean Climate Action Plan (OCAP) coalition, with key supporters including Climate Envoy John Kerry, Jane Fonda, founder of the environmental justice movement Dr. Robert Bullard, indigenous groups, industry and maritime leaders, environmentalists, social justice activists and youth will be heard in their efforts to promote job-generating ocean solutions to the climate crisis.
On Tuesday, April 13, they will be meeting with leaders of the new administration and federal agencies, and on Lobby Day, Wednesday, April 14, dozens of state delegations will be meeting with their Members of Congress.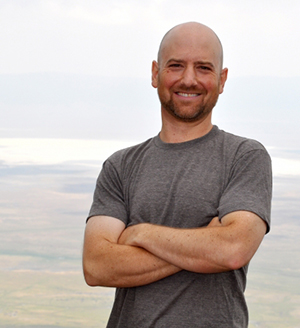 "We look forward to supporting policies and bills that include higher offshore wind energy targets, a greater focus on environmental justice, equity, and education, and opportunities to fund a new coastal restoration workforce to provide good, well-paying jobs across the country," says Jason Scorse, Director of the Center for the Blue Economy.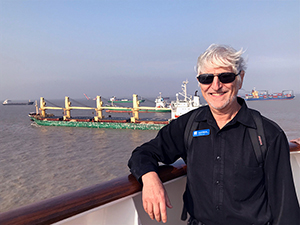 Blue Frontier Executive Director David Helvarg, says, "We have built the kind of broad and strong coalition that cannot be easily dismissed."
Helvarg adds: "Our cause is not even limited to the coasts, as we will bring many inland delegations that recognize the ocean is key to any climate solution, and so our lobby days will reflect citizen engagement from sea to shining sea."  
Some of the OCAP coalition priorities are already incorporated in administration policy and proposed legislation.
They include:
Offshore renewable energy that supports communities and ecosystems while assuring employment during the transition from fossil fuels
A job-producing living shorelines coastal restoration industry
Sustainable fisheries and aquaculture
The continued greening of our ports and shipping industry
The 30x30 initiative to expand marine protected areas to 30% of federal waters.
The coalition for an Ocean Climate Action Plan (OCAP) was launched in early 2019, by Blue Frontier, an ocean conservation and policy group, and the Center for the Blue Economy at the Middlebury Institute of International Studies at Monterey.
OCAP supporters to date include former Secretary of Defense Leon Panetta, ocean explorer Dr. Sylvia Earle, Mr. Mark Magaña, Founding President & CEO of GreenLatinos, Ms. Daniella Russo, Founder and CEO of Think Beyond Plastic Foundation, Mr. Enric Sala, Marine Ecologist and Explorer-in-Residence with National Geographic and Founder of National Geographic's Pristine Seas project, Mr. Frank Nutter, President of the Reinsurance Association of America, Mr. Jeremy Jackson Professor of Oceanography Emeritus at Scripps Institution of Oceanography and more than 130 other leaders in business, science, policy, frontline communities, youth, and others at risk in the climate emergency.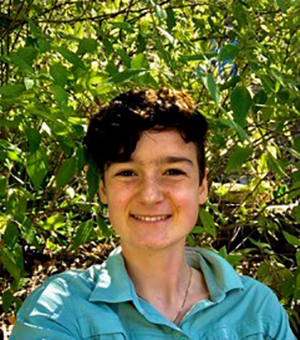 "My generation needs a mix of sustainable technologies and traditional indigenous ways to properly heal our earth. The OCAP is a step as we think about moving our way toward a Blue Economy.  We have work ahead of us that involves the voices of all communities as our generation confronts the climate crisis," says Charley Peebler of Heirs To Our Oceans (H2OO), a leading organization of the OCAP Youth Advisory Council. 
About the Center for the Blue Economy
The Center for the Blue Economy's mission is to promote a sustainable, resilient ocean and coastal economy (the "blue economy") through leadership in research, analysis, and education. The blue economy comprises the economic activities that create sustainable wealth from the world's oceans and coasts. The center examines ways that ocean and coastal resources can support economic development and enhance healthy, resilient oceans and well-managed coastlines. Our research focuses on helping organizations understand how to measure the size and changing nature of economic relationships with the oceans and coasts in order to guide choices and monitor progress, and the economics of climate change adaptation in coastal regions.
Blue Frontier builds the solution-oriented citizen engagement needed to protect our ocean, coasts and the communities, both human and wild that depend on them.  We were founded in 2003 by award-winning author and journalist David Helvarg, and with support from public figures such as Dr. Sylvia Earle, Robert Kennedy Jr., Ralph Nader, Philippe Cousteau, former Representatives Sam Farr (D-CA) and Wayne Gilchrest (R-MD). Blue Frontier convenes key stakeholders including conscientious corporate and commercial entities such as Google, the Port of Los Angeles, Ocean First Divers, and Legal Sea Foods. Blue Frontier is primarily active at the marine grassroots ("seaweed") level however, with links to 1,400 ocean organizations large and small, spanning coastal states and the heartland.