Middlebury Institute to Host All-Vegan Graduation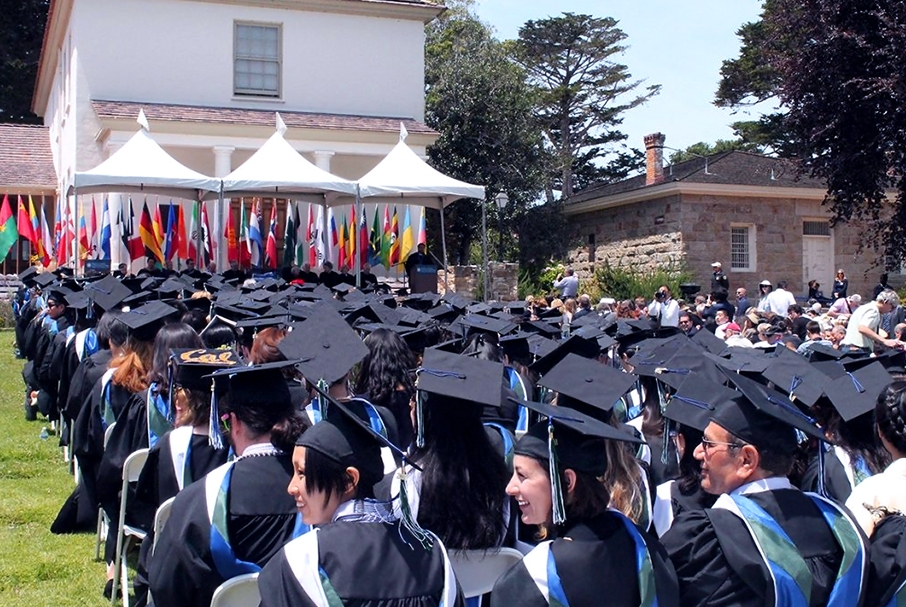 MIIS will celebrate the graduation of 266 students in May of 2019 with all-vegan dishes, blazing the trail with an all-vegan graduation event.
In May of 2019, MIIS will serve roughly 1600 guests at the graduation celebration a buffet of vegan dishes such as meatless Sonoma chicken-salad sandwiches, fish-free sushi, veggie crudites, potato samosas, Mediterranean platters filled with falafel, dolmas, olives, hummus, and pita, and gourmet dairy-free cheese platters.  Professor Jason Scorse, Chair of the International Environmental Policy program and Director of the Center for the Blue Economy, is behind the school's shift toward more plant-based options and spearheaded the implementation of the 50/50 policy that requires campus events to offer at least 50 percent vegan food options.