The Value of the Digital Ocean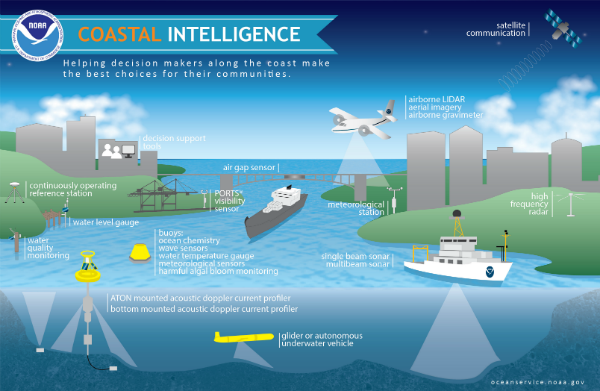 The world's oceans are increasingly monitored through complex networks of sensors and communications technologies producing large quantities of "operational oceanography" data. 
The data are provided directly to ocean users as well as to those doing forecasting of weather and ocean conditions and assessing long-term ecosystem health.  The data streams are valuable, but the exact extent of that value is not well known.  The Center for the Blue Economy is working with NOAA's Integrated Ocean Observing System (IOOS) Office and the eleven Regional Associations that operate the observing system in the U.S. to contact users of the data to learn about how they value the data making up the digital ocean.