CTEC Director Jason Blazakis speaks about White Supremacy Extremism at the Soufan Center's Salon Series in New York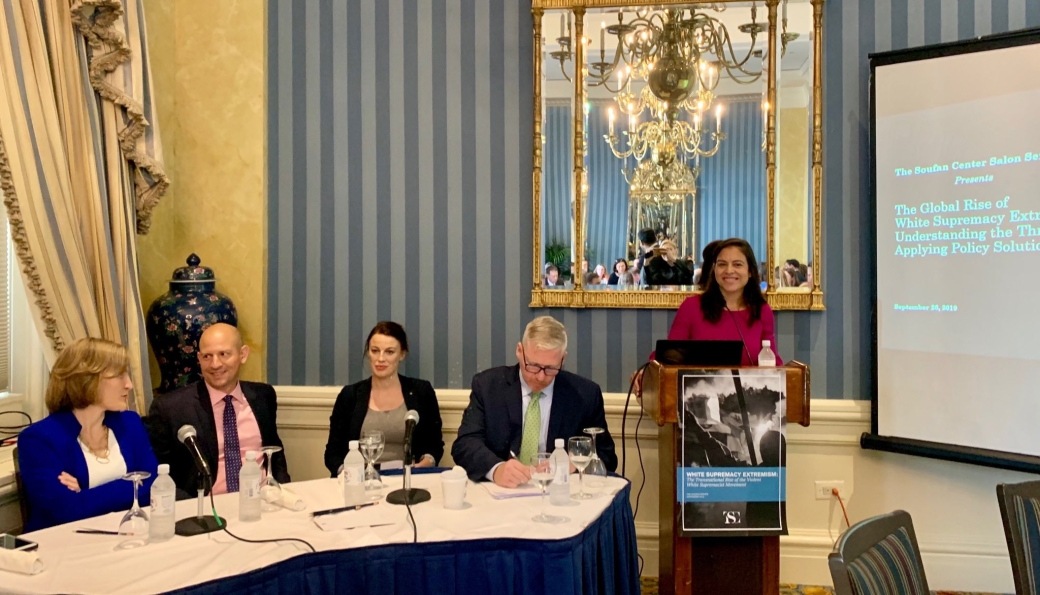 CTEC Director and Middlebury Institute Professor Jason Blazakis recently participated in a panel discussion as part of the Soufan Center's Salon Series. The discussion was appropriately titled "The Global Rise of White Supremacy Extremism" and focused on the growing transnational threat posed by white supremacist and white nationalist extremists looking to recruit supporters and foment racist attacks.


The discussion additionally featured counterterrorism expert Colin Clarke, Dr. Cynthia Miller-Idriss, Tess Owen and former FBI Special Agent Ali Soufan, the founder of the Soufan Center. This preceded a report recently published by the Soufan Center on the same topic, featuring contributions from Director Blazakis, CTEC Lead Researcher Will Morrison and CTEC Intern Leela McClintock.


To read more about the event, click here.