CTEC Speaker Series: Hina Rabbani Khar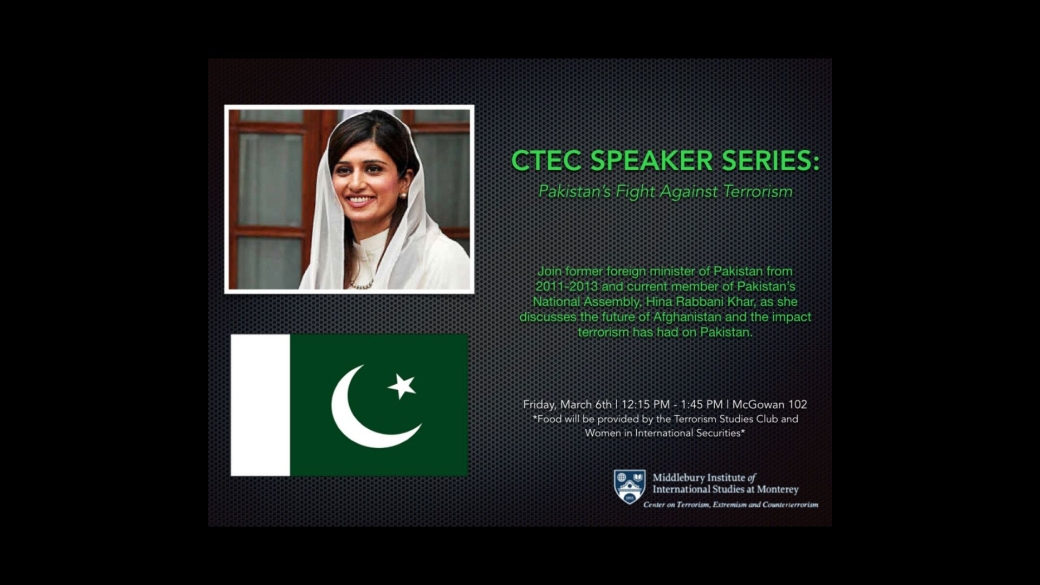 Join former Foreign Minister of Pakistan (2011-2013) and current member of Pakistan's National Assembly, Hina Rabbani Khar, as she discusses the future of Afghanistan and the impact terrorism has had on Pakistan.

FM Khar was Pakistan's youngest female Foreign Minister during a critical period of U.S.-Pakistan relations, including the raid that killed Osama bin Laden in 2011. She will also be discussing Pakistan's perspective in countering extremism more generally and the complexities surrounding the U.S.-Pakistan counterterrorism relationship. 

The talk will be held on Friday, March 6th, from 12:15 PM – 1:45 PM in McGowan 102. Food will be provided thanks to the Terrorism Studies Club and WIISMIIS. Hope to see you all there!