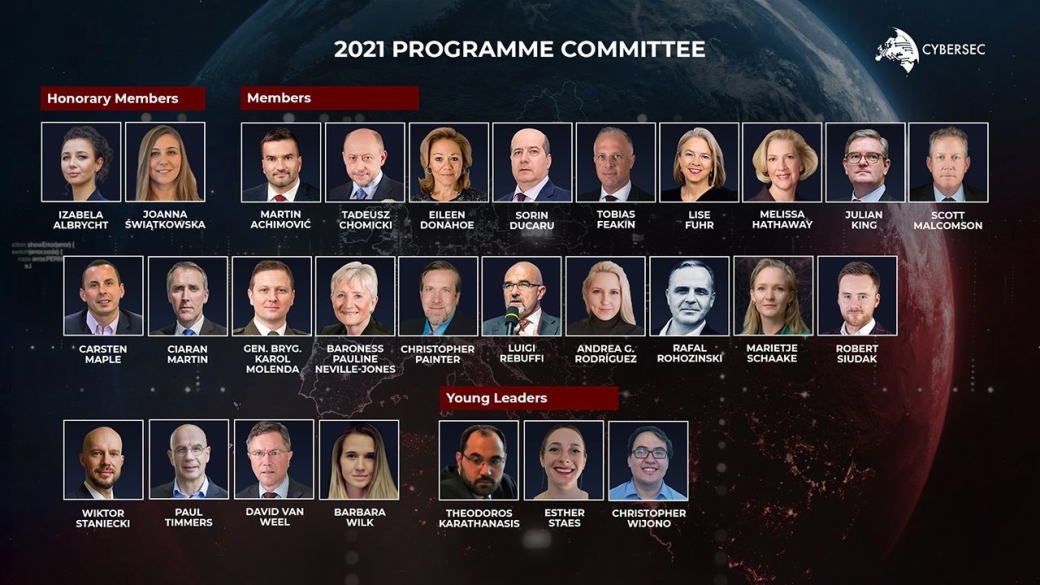 We are happy to announce that Cyber Collaborative Visiting Fellow Robert Siudak joined the Programme Committee of the European Cybersecurity Forum CYBERSEC, the biggest public policy conference on cybersecurity in Europe. 
 
 
As a member of the Programme Committee, he will have the chance to cooperate with esteemed experts like Melissa Hathaway, Christopher Painter, Julian King, Marietje Shaake, Paul Timmers, and many others! 
The CYBERSEC Forum is one of the biggest cybersecurity events in Europe. Every year since 2015, the conference has been hosting like-minded individuals to discuss and contextualize the threats, challenges, and opportunities arising from the development of new technologies, the expansion of cyberspace, and the digitalization of our everyday lives.
Previous editions of CYBERSEC in Krakow, Katowice, Warsaw, Brussels, Washington DC, and, most recently, online, gathered leading European decision-makers, transatlantic envoys, security professionals, and technology experts.  
The first episode of the Cyber Collaborative podcast is here! This episode features MIIS alum William Altman who works as a Cyber Security Consultant for Cyber Cube!
The Cyber Collaborative Hosts Geoff Brown Information Security Officer and Head of Cyber Command for New York City
The Cyber 9/12 Strategy Challenge, organized by the Atlantic Council, is an annual cyber policy and strategy competition where students from across the globe compete in developing policy recommendations tackling a fictional cyber catastrophe.