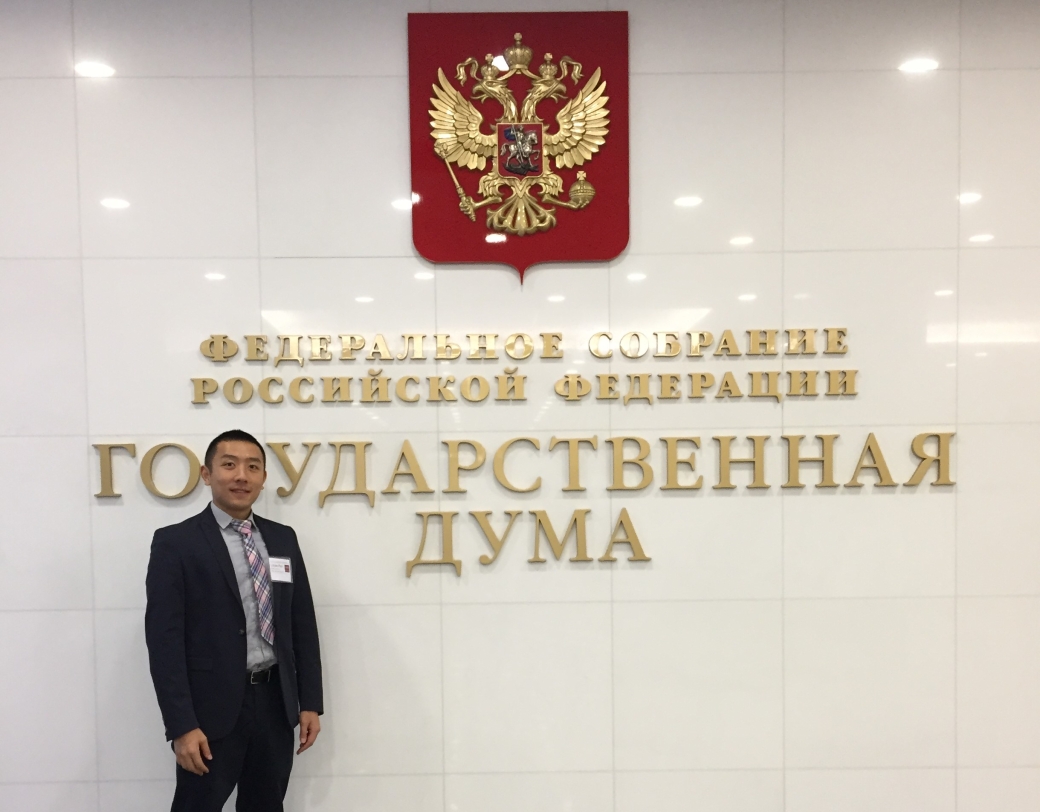 Libiao Pan, MANPTS '18, has been accepted into the War Studies Research MPhil/PhD program of King's College London. His research will focus on understanding China's contributions and engagement in export controls and counter proliferation financing in fulfilling UNSCR 1540 obligations.
Libiao describes the role of the Graduate Initiative in Russian Studies (GIRS) in securing his position: "During my on-campus study at the Middlebury Institute, I was able to polish my Russian skills with a content-based and tailor-made study model.
"With the funding and network support of GIRS, I was able to set my foot for the first time in Russia to attend the 2017 PIR Center International School on Global Security. The PIR Center also offered me an internship during 2017 summer, where I conducted independent research on China's Policy on Korean Peninsula Nuclear Issue and China–Russia Strategic Coordination. I also got the opportunity to be a MIIS delegate of 2017-2018 Stanford US-Russia Forum, again, supported by GIRS. Currently, I am interning at the Preparatory Commission for the Comprehensive Nuclear-Test-Ban Treaty Organization (CTBTO) in Vienna. Here I am constantly tasked by my supervisor to conduct research in Russian, which turned out to be unchallenging for me since GIRS has long prepared me with such skill. Soon, I will go to Vladivostok and Khabarovsk for the research trip to the Russian Far East. This GIRS fully-funded experience will undoubtedly engage me more extensively with Russia.
"Looking back, I am extremely thankful for all the opportunities GIRS has provided me. I was able to incorporate a Russian perspective in my research proposal, and I believe such uniqueness is a vital factor that contributed to my admission to King's College London. All I have gained from GIRS has turned out to be the assets that unlocked the door to a brand new world I never pictured in my mind. Last but not least, I consider Professor Vassilieva, director of GIRS, not only as my mentor, but also a cared mother while I am thousands of miles away from home."