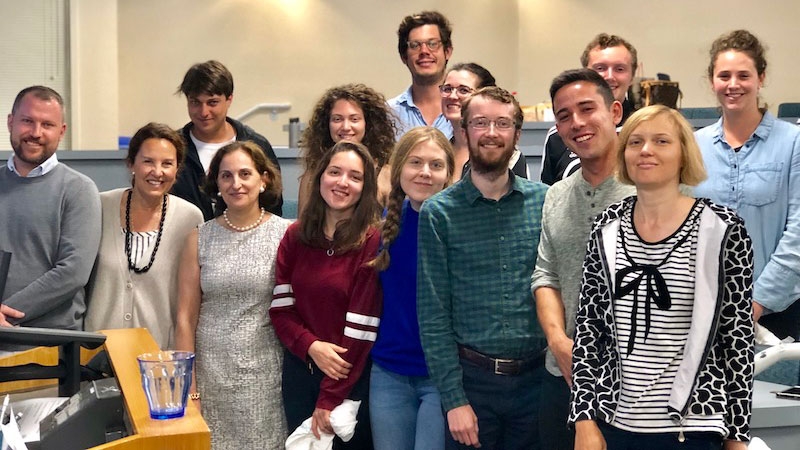 Welcome! Добро пожаловать!
The Monterey Initiative in Russian Studies (MIRS) at the Middlebury Institute of International Studies in Monterey, California, comprises a range of content-based programs for graduate students with advanced Russian language proficiency. The Initiative offers funding and professional support to emerging scholars and specialists in addition to outstanding educational content.
MIRS Opportunities
Students pursuing careers in diplomacy, translation and interpretation, conflict resolution, non-governmental organizations, and academia will find unique opportunities to engage directly with experts from the United States, Russia, and the post-Soviet states in the following Monterey Initiative programs: the Monterey Conversations, the Monterey Summer Symposium, the Ambassadorial Series, the Bridge, and the Visiting Experts program.
MIRS and MIIS Degree Programs
MIRS offers course credits and learning opportunities for students enrolled in degree programs at the Middlebury Institute of International Studies, including MA degrees in Nonproliferation And  Terrorism Studies (NPTS), International Environmental Policy (IEP), and International Education Management (IEM).
Students have the opportunity to earn a Dual Degree In Nonproliferation Studies comprised of an MA in Nonproliferation and Terrorism Studies from MIIS and an MA in International Affairs from MGIMO.
To find out more about MIIS degree programs and how the Monterey Initiative in Russian Studies augments those programs, please complete an inquiry form and an enrollment advisor will contact you.
Follow Us
We maintain a YouTube channel and Spotify platform for podcasts!