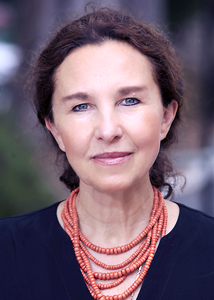 Anna Vassilieva, Founding Director
Professor Anna Vassilieva is the Russian Studies program head at the Middlebury Institute of International Studies where she has been teaching since 1990. She is the founding director of the Monterey Initiative in Russian Studies. 
Jarlath McGuckin, Deputy Director
Jarlath McGuckin joined MIR in 2020 as the special projects manager. Jarlath is the former director of Program Development at the Council on International Educational Exchange (CIEE). He has 17 years of experience working at CIEE, the oldest study abroad organization in the United States, in marketing, college relations, on-site and pre-departure student advising, and program development. Jarlath spent seven years running the CIEE Russian Language and Russian Area Studies programs in St. Petersburg, Russia. He brings his mix of practical hands-on experience and management skills to MIRS. A passionate student of Russian language and culture since high school, he received an MA in Russian Studies/Political Science from the European University at St. Petersburg in 2009 and fronts the Russian tribute band Kino Proby, bringing the songs of Viktor Tsoi to audiences in the United States.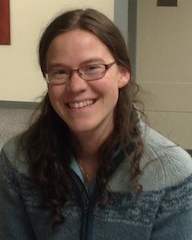 Mollie Messick, Graduate Assistant
Mollie Messick is pursuing an MA in Teaching English to Speakers of Other Languages (TESOL) with a specialization in Russian for Professional Purposes. Mollie earned a BA in Russian Language from Middlebury College, and she holds an MFA in Creative Writing from the University of Alaska Fairbanks. She is interested in language acquisition and place-based curriculum design.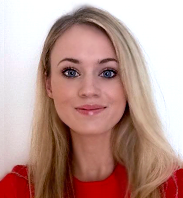 Jade McGlynn, Director, Monterey Trialogue Initiative
Dr. Jade McGlynn is the Director of the Monterey Trialogue Initiative at Middlebury Institute of International Studies at Monterey.  She teaches courses in the Humanities at the University of Oxford, where she previously worked as a Lecturer and Researcher in Russian.  
As well as a DPhil in Russian from the University of Oxford, Jade holds an MA by research in Russian and East European Studies (University of Birmingham), and a BA in Russian and Spanish. She has published in various media outlets (Foreign Policy, The Spectator, The Times) and leading academic journals (Memory Studies, Nationalities Papers). She is also the author of a forthcoming book on the politics of memory in contemporary Russia, due out with Bloomsbury in 2022, and co-author of two edited volumes (Rethinking Periodization, De Gruyter, 2021; Researching Memory and Methodology, Palgrave Macmillan, 2022). 
Jade is frequently called upon to contribute her expertise on Russian political culture and foreign policy, as well as soft power and public diplomacy, by government institutions (FCDO, MOD), think tanks and NGOs (CSIS, Instituto Real Elcano, British Council) and the media (BBC Russian Service, MSNBC, Times Radio, The Telegraph). 
Jade's work is informed by her experiences living and working in Russia for five years. Outside of the pandemic, she tries to return there as much as possible. She has also held research fellowships in Spain, Serbia, the USA, and Ukraine. As well as fluent Russian, Jade has language skills in Spanish, French, Serbian, and Ukrainian.