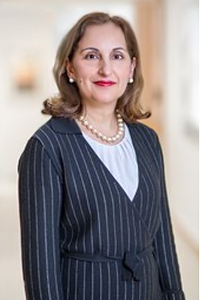 Deana Arsenian
Deana Arsenian, as the current vice president of the International Program at the Carnegie Corporation of New York, promotes the development of the Corporation's grantmaking on international issues. She is also the program director for the Corporation's work concerning Russia and Eurasia. 
From 1983 to 1990, Ms. Arsenian worked as a program officer in the Corporation's Avoiding Nuclear War Program. In 1990, she left the Corporation to become the assistant director of the Center for Foreign Policy Development at Brown University, which later merged with the Watson Institute for International Studies. In 1997, Ms. Arsenian returned to the Corporation from the Watson Institute, where she was assistant director for development and special projects.
Ms. Arsenian earned a BA in political science from Barnard College and an MA in international affairs from Columbia University's School of International and Public Affairs. She is a former member of the board of directors of the Armenian Assembly and a member of the Council on Foreign Relations.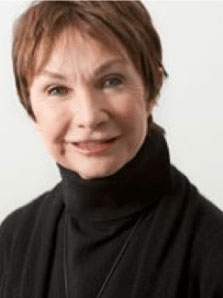 Dulce Murphy
Dulce Murphy is a social enterprise leader and expert in Russian-American relations. Murphy began working at Esalen Institute in 1970 and served on its Board of Directors from 1973 to 1975. She co-founded the Esalen Soviet American Exchange Program in 1980, traveling to and from the Soviet Union each year to establish relationships, undertake collaborations and build a citizen-to citizen network.
In the spring of 2004, the program evolved to an independent organization and changed its name to Track Two: An Institute for Citizen Diplomacy, with the mandate to expand to other regions of conflict including the Middle East and the North Pacific Rim. Murphy, frequently cited as an expert in Russian and Middle Eastern diplomacy, has spent over thirty-seven years on the cutting edge of nongovernmental relations and Track Two diplomacy. She is a member of the Advisory Council of the Monterey Initiative in Russian Studies, a program of the Middlebury Institute of International Studies in Monterey, California. She is also a member of the Advisory Board of IFAW Russia and CIS (International Fund for Animal Welfare). Murphy speaks at university conferences on Russia and the Middle East while continuing the day-to-day management of Track Two where she currently serves as president and chairman of its board of directors.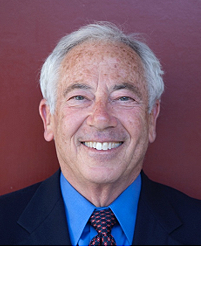 Cary L. Neiman
Cary L. Neiman earned a degree in Engineering and Applied Sciences from Yale University prior to a career in real estate development and investment. Cary served as president of Hawthorn Realty Group and founder and chairman of Huron Partners and Coastal Hotel Group.
Cary's extensive experience in non-profit work has spanned over forty years. He served on the Yale University Development Board, the Yale Alumni Schools Committee, the Choate Rosemary Hall Board of Trustees, and The International School of Monterey Board of Trustees. Cary has been a member of the board of directors for the Neighborhood Housing Services of Silicon Valley since 2011 and served on the International Board of Advisors for the The James Martin Center for Nonproliferation Studies at the Monterey Institute of International Studies since 2008. Since 2013, he has been a member on the International Board of Advisors for the Vienna Center for Disarmament and Nonproliferation.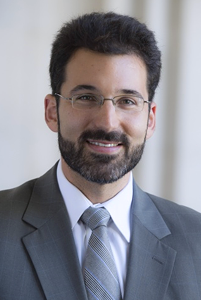 Matthew Rojansky
Matthew Rojansky is an expert on U.S. relations with the states of the former Soviet Union, especially Russia, Ukraine, Belarus and Moldova. He has advised governments, intergovernmental organizations, and major private actors on conflict resolution and efforts to enhance shared security throughout the Euro-Atlantic and Eurasian region.
From 2010 to 2013, he was deputy director of the Russia and Eurasia Program at the Carnegie Endowment for International Peace. There, he founded Carnegie's Ukraine Program, led a multi-year project to support U.S.-Russia health cooperation, and created a track-two task force to promote resolution of the Moldova-Transnistria conflict. From 2007 to 2010, Rojansky served as executive director of the Partnership for a Secure America (PSA). Founded by former congressman Lee Hamilton (D-IN) and former senator Warren Rudman (R-NH) with a group of two dozen former senior leaders from both political parties, PSA seeks to rebuild bipartisan dialogue and productive debate on U.S. national security and foreign policy challenges.
While at PSA, Rojansky orchestrated high-level bipartisan initiatives aimed at repairing the U.S.-Russian relationship, strengthening the U.S. commitment to nuclear arms control and nonproliferation, and leveraging global science engagement for diplomacy.
Rojansky is an adjunct professor at Johns Hopkins SAIS, and serves as U.S. executive secretary for the Dartmouth Conference, a track-two U.S.-Russian conflict resolution initiative begun in 1960. He has lectured at colleges and universities throughout the United States, Russia and Europe.
He is frequently interviewed on TV and radio, and his writing has appeared in the International Herald Tribune, the Washington Post, and Foreign Policy.