Next Application Deadline November 1
The Middlebury Institute master's in International Trade and Economic Diplomacy (ITED) trains students to be highly skilled professionals in a rapidly changing global marketplace.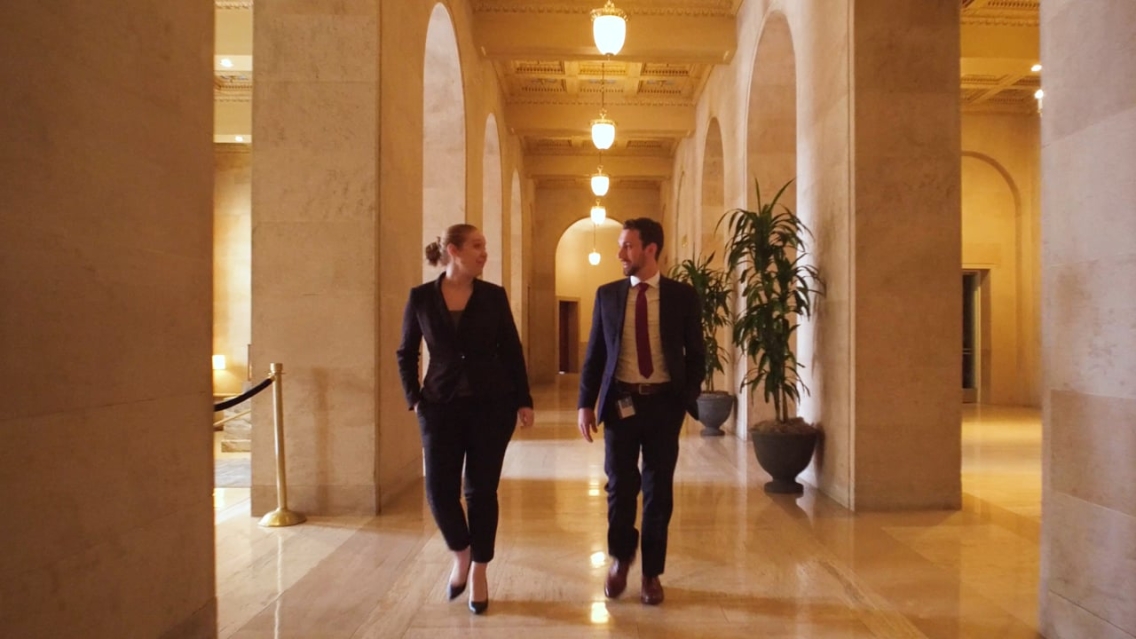 Our graduates work with businesses, government, IGOs, and NGOs on the world's most pressing international trade and diplomacy matters.
Students begin with two semesters of intensive training and courses on our Monterey campus and have several options for hands-on professional opportunities in the third semester. These experiences provide real-world experience and networking opportunities for postgraduation careers.
Final Semester Options
This final semester is meant to be combined with an internship in a trade-related organization. Most students complete this final semester in Monterey or our Washington, D.C., location, but some students pursue opportunities in other locations in the U.S. and abroad. Evening classes allow you to continue your summer internship into your final semester, so you can be back in the workforce after just one year.
Visa restrictions limit international students to Monterey, Washington, D.C., or a location outside of the U.S., such as their home country. 
Prospective students should discuss their opportunities with their enrollment advisor and current students should speak to their career and academic advisors.
A Rich Heritage
ITED revitalizes a program that was developed at the Institute in the late 1990s to train a new generation of rising stars in government, business, and civil society, who are now in leadership positions in the U.S. Trade Representative's office, U.S. Department of Commerce, government ministries, embassies, Fortune 500 companies, and global consulting firms, as well as foreign trade agencies and international organizations. 
Working Paper Series
The Working Paper Series showcases research by students in the ITED program ranging from China's digital trade to NAFTA. Check out the working paper series.
Learning Goals
Acquiring knowledge and skills to assess major trade issues and institutions, draft policy documents and negotiate for government, international organization or corporate sector
Explore economic and commercial decision making, current and future trade issues and developments
Gain insight into trade compliance, international finance and export promotion strategies from national and regional to global level
Tuition and Fees
ITED is a three-semester program. Students pay the full-time tuition fee for all three semesters. Visit our tuition and fees page for detailed information.