Next Application Deadline October 1
PLEASE CHECK BACK IN JANUARY 2023 FOR DETAILS.
Translation, Interpretation, and Localization: Mitigating Risks in a Rapidly Changing World
Celebrating 50 Years of Pedagogical Excellence in Translator, Interpreter, and Localizer Training
May 4 – 5, 2019
Middlebury Institute of International Studies at Monterey
Monterey, California, U.S.A.
---
"This program is made possible in part by The Max Kade Foundation"
KEYNOTE SPEAKERS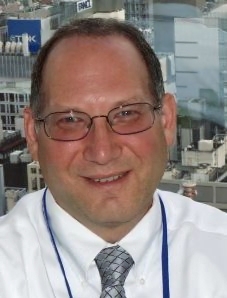 Sergei Chernov graduated from the Moscow Linguistics University (formerly the Maurice Thorez Institute) in 1989 with an MA equivalent diploma in Translation/Interpretation and Language Teaching, and holds a UN Diploma in Simultaneous Interpretation and Translation from the United Nations Interpreting School (UNLTC) in Moscow, Russia (1990).
Sergei started his career in 1990 as a freelance interpreter in Russia and the United States, working for high-level meetings and international functions, including media outlets, international organizations, government officials, and business executives.
In 1994-1999 he worked as Interpreter/Translator at the World Bank in Washington, DC., and since 1999 has been working at the International Monetary Fund, where he presently holds the position of Head of Language Services.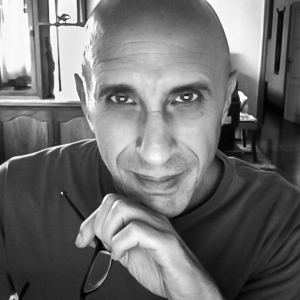 Luigi Luccarelli received an MA in Translation & Interpretation from MIIS (1979) and an MAS in Training of Conference Interpreters from the University of Geneva (2005). He has worked as a conference interpreter with the UN, EU, World Bank and other international organizations, the US  Department of State, the Foreign Ministry of Spain, and a long list of private clients. As a translator, he has worked for the OAS and PAHO, and has published translations of two books by Spanish novelist Juan Goytisolo, as well as poems by Vicente Aleixandre and Luis Cernuda.
Luigi has taught translation and interpreting at Georgetown University, MIIS, and MA programs in Spain, Thailand, China and Korea. He has written extensively on the profession and made numerous presentations at conferences and universities. He has been an active member of the International Association of Conference Interpreters (AIIC), serving on its Council and Advisory Board. In 1997 he was elected Vice-President, and from 1999 to 2018 held the position of Editor-in-Chief of the association's publications. 
In March of 2018 he was awarded the Danica Seleskovitch Prize for "outstanding service to the interpreting profession".
Dr. Huashu Wang is an associate professor at the School of Interpreting & Translation Studies, Guangdong University of Foreign Studies, China. His research areas cover applied translation theory, translation & localization technology and project management. In recent years, he has published over 50 articles in leading academic journals, including Journal of Translation Studies, Chinese Translators Journal, Chinese Science & Technology Translators Journal. He has published 8 textbooks and monographs in translation technology and localization management. He has received several large research grants for translation & terminology technology.
Dr. Wang is a leading researcher and promoter of localization education in China. He is the Chairman of Translation Technology Education Society (affiliated to World Interpreting and Translation Teaching Association) and Vice Secretary General of Localization Service Committee of the Translators Association of China. He is also the trainer in translation technology for the National Training Program for Specialized Translation Teachers and advisor for Association of Language Service Providers of China (ALSP) and SDL (a global innovator in language technology and services). With over 13 years of experiences in localization engineering and translation technology education, he has been invited to give lectures on translation technology to more than 60 universities and provide training and consulting for over 40 enterprises and institutions across the globe.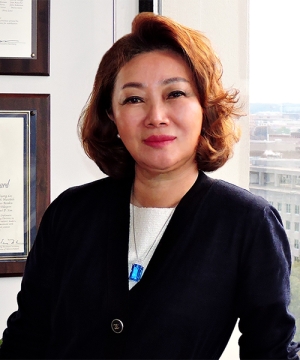 Dr. Yun-hyang Lee is the Chief of the Interpreting Division and the Senior Diplomatic Interpreter in the US Department of State in Washington DC. As the Chief of the Interpreting Division at the State Department, Dr. Lee is in charge of recruiting, testing, training and assigning of interpreters for the White House, Department of State, Department of Defense, Treasury and other federal government agencies of the United States. She manages a pool of around 1,500 interpreters covering more than 45 languages.
As the Senior Diplomatic Interpreter for Korean, Dr. Lee has interpreted for President Trump, President Obama, President George W. Bush, Secretary Pompeo and other leaders. She also interpreted for President Trump during his summit with Chairman Kim Jong-Un of North Korea in Singapore.
Born in Korea, Dr. Lee has a BA from Yonsei Univ., MA from Hankook Univ. of Foreign Studies, and Ph. D. from Univ. of Geneva, Switzerland. Before joining the State Department, she has taught at the graduate schools of interpreting and translating at the Monterey Institute of International Studies in California and Ewha Womans University in Seoul.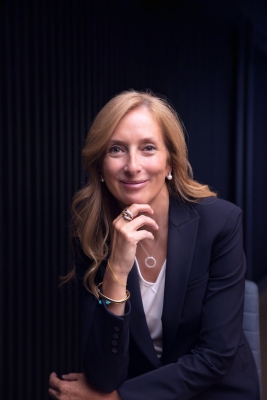 Anna Schlegel is a native of Catalunya. She has led globalization, digital and content strategy teams for over twenty years. Today she works is the Senior Director Globalization, Information Engineering and Product Portfolio Solutions at NetApp. She is also the Chair of Women in Technology (WIT) at NetApp.
Anna is a respected leader in the globalization community. She is co-founder of Women in Localization, a worldwide non-profit with 4500 members; the founder of Imagine Educating Everyone, a Kenyan based non-profit;  as well as the founder of US2020 STEMentors of Silicon Valley.
Anna was awarded 2018 Language Person of the Year, and Silicon Valley Woman of Influence in May 2018.
Anna is the author of "Truly Global", 2018 winner Global Market Book of all time.
Frequently Asked Questions
NUREMBERG EXHIBIT
From May 1 – 15, 2019, the Middlebury Institute of International Studies at Monterey will host the "One Trial – Four Languages" exhibition in the McCone building on the MIIS campus. This exhibition, curated by the International Association of Conference Interpreters (AIIC), spotlights the men and women who broke new ground by providing simultaneous interpretation in English, French, German, and Russian at the Nuremberg Trials at the end of the Second World War under the auspices of the Allied Powers (United States, United Kingdom, France, and the Soviet Union).
The captivating exhibition will provide a unique opportunity for visitors to learn firsthand about this little-known and frequently misunderstood profession.
Frequently Asked Questions