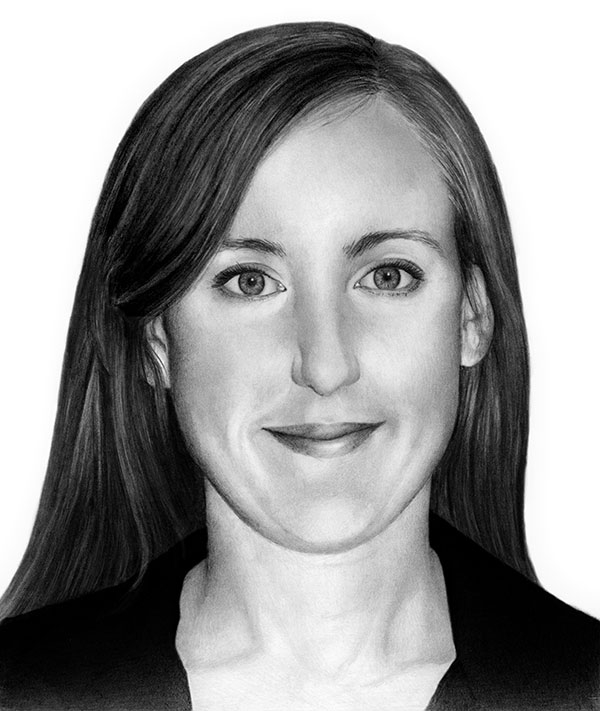 As an emergency program coordinator with the International Rescue Committee, Kate Brown Sokol MPA '10 has seen humanity at its worst—and at its best. Crises have taken her to the Congo, Ukraine, and, most recently, the Greek island of Lesbos, where she was one of the first IRC emergency responders to arrive with the charge of aiding a flood of refugees fleeing conflict in Syria. Here, her thoughts on what she experienced.
The hardest part, always, is looking at people in front of you who are asking you for help and you aren't able to give it to them. That is the personal. Professionally what I find the most challenging is keeping up with the policies and immigration systems that are evolving around us. When I first arrived at the island of Lesbos in Greece, it felt like they were actually nonexistent, with only two police officers working out of a shipping container responsible for registering all of the people landing on their shores.
As bad as it has been in Greece, it is worse in many other places. I am always afraid that people forget about the rest of the world, the people in crises that also deserve their attention. Regarding this particular crisis, I am sorry that it took people literally landing on your doorstep for the world to take notice of what is going on. The line between us and them is only imaginary; these are families just like ours who are facing impossible choices. I always try to remind people that even though the numbers of people who are on the move are huge and shocking, Europe is not being overrun. These numbers are not so high when compared to the population of the continent.
The IRC global emergency-response team can be called out with as little as 72 hours' notice, but they try to give us more time if possible. Sometimes we will be called to assist in countries or areas where the IRC already has a program, but in other cases we have to start from scratch. That means talking to partners and people on the ground to first determine whether or not we are needed. Once that has been decided, we can start prioritizing projects, hiring people, and setting up operations.
My first job with the IRC was as a grants manager, and I know that many people might see this as a necessary but boring first job in this field. I disagree about it being boring. I got to learn about the design and running of all of IRC's programs in the Congo, first on a local level and later in Kinshasa where I also worked closely with the senior management. At first I did not want to commit to more than a year in Africa because I had a serious boyfriend at the time (Evgeny Sokol MACI '10 who is now my husband) and he was offered   a great position with NASA in Moscow. But one year turned into three and even though we suffered through bad Skype connections we also acquired lots of frequent flyer miles and enjoyed our new careers.
The little things seem so trivial to me now. I guess living in places where electricity and running water are a privilege will do that to you. At heart I am a small town girl from Jefferson City, Missouri, and have always lived in a house with a yard, so living in an apartment in Moscow has been an adjustment. [As part of the emergency-response team, Kate has the flexibility to live anywhere she wants. They live in Moscow.] Even though my Russian is getting better it is still hard to communicate, but I have found that I can find a way to enjoy myself anywhere.