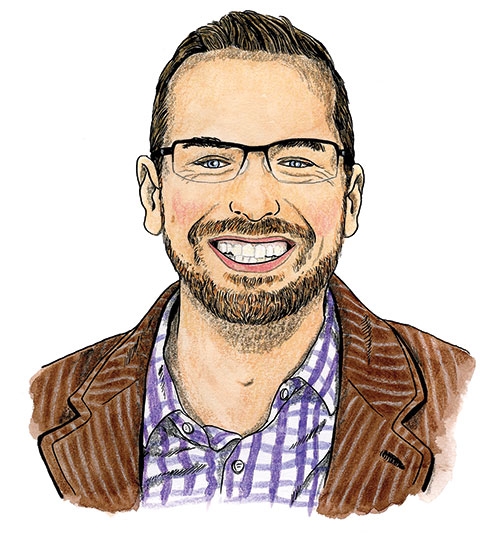 Globe Multilingual Services, the brainchild of Professor Max Troyer MAT '09, offers students in the Institute's Translation and Localization Management (TLM) program the opportunity to work on real translation and localization projects for real clients in real time. We recently asked Prof. Troyer to share the backstory of this unique community asset, as well as his hopes for its future.
Q. Tell us about the origins of Globe.
A. The roots of Globe Multilingual Services are in a student club we formed with the goal of giving students who wanted more experience working with real clients the ability to work with one—the Institute. They were translating Web content, subtitling videos, and so on, and I was the club's faculty advisor. The old GLOBE Center (Globalization and Localization of Business Exports) was associated with the MBA program. When it wound down in 2014, I asked if we could reuse the name, which pretty soon evolved into Globe Multilingual Services.
Globe's focus is on translating and localizing content—on a volunteer basis—for nonprofit organizations, including the Institute. Today, the localization practicum that all second-year localization students take is essentially staffing Globe Multilingual Services.
What kinds of projects and clients does Globe take on?
A. Typically students are the project managers who make the connections, manage the teams, manage the timelines, and work with the technology. For the Institute, Globe is currently translating several pages of the website so that they are accessible to prospective students' parents who don't speak English, as well as subti­tling videos and other things. We have a budget, and students who work on Institute projects get paid.
Globe also typically has about 15 external nonprofit clients each semester; we see Globe as the public-facing side of our program. For example, last semester alumna Narit Gessler MAIPS/MBA '09 asked us to translate materials that her organization (Free the Slaves) uses to train people in the various countries where it is active. We facilitated the translation of their entire 90,000-word training guide into Haitian Creole, by local volunteer translators, in about two weeks. It was a really impressive effort by our students to coordinate that.
What are your biggest obstacles?
A. Our biggest obstacle is finding volunteer translators for the projects. When we choose our nonprofit partners, our first question is always "Who would be willing to translate these?" Sometimes MIIS translation and interpretation students and professors are the volunteers, and sometimes we work with professional translators who just want to give back.
One of the things we're working on this semester is partnering with translation schools around the world. We're currently working on translating Web Strategies for Student Fact Checkers by Mike Caulfield into six languages, starting with Ukrainian. We're partnering with a school in Ukraine that has 30 or 40 students eager to translate this 26,000-word book. Next we're going to translate it into Chinese and then four other languages.
What is your ultimate goal for Globe?
A. Globe's mission is to offer students practical experience that will give them an extra edge in the job marketplace. When a prospective employer says, "Tell me about a time when you had a huge challenge on a localization project," our graduates will already have a real-world experience to share. I now coteach the localization practicum with Prof. Alaina Brandt, and our ultimate goal is to have second-year students hand Globe off to first-year students each year, so that it becomes self-sustaining with minimal faculty input.