Reflections on a Native Land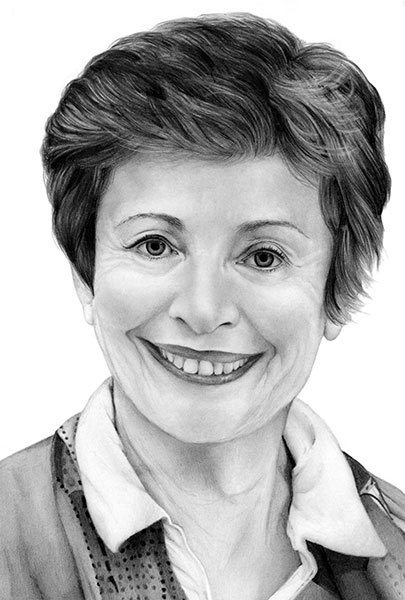 Middlebury Institute Professor Nükhet Kardam was born in Ankara and raised in Istanbul. Like many Turks, she has grappled with shifting and conflicting concepts of national identity and the relationship between Islam and the West. Kardam now divides her time between Turkey and Monterey and shares with us her thoughts on her native country today.
When I think of Turkey, I see a vibrant and paradoxical country. When I first left home in 1978 very few people knew about the country or seemed at all interested in it. I felt defensive about being from Turkey. I had no idea I was from a developing country until I was treated that way. Now people say, "Oh, I have been there and want to go back!" Tourism has changed many things, but I'm not sure it has necessarily increased understanding. I'm proud to be Turkish, but I'm also apprehensive about where the country is headed.
Ottomans became Turks overnight. Ataturk allied with the Kurds in the Independence War but went back on his promises for greater autonomy. Everyone was to shed their former identities and become a part of the new homogenous state. If you wonder why the Middle East is such a mess, it is because there is a power vacuum and identities are being manipulated by politics.
It has become difficult to have political discussions in Turkey. Some people are afraid of the rise of Islamic tendencies; others are against totalitarianism. They have a hard time talking to each other. For many, the challenge is whether there will be continued space for diversity in Turkey.
Like most Turkish liberals, I supported the AK Party when it first came to power. The party gave rise to a new middle class that has, in many ways, replaced the secular elites. Under the party's rule, health services, infrastructure spending, and social security have expanded enormously. Erdogan said democracy is like a bus and that we would get off when we no longer needed it. That is now happening. The opposition is paralyzed by infighting.
Secularism should bring with it a division between church and state but in Turkey it has meant state-controlled religion. What this means is that a particular version of Sunni-Islam is privileged. Other religious groups become invisible.
Several years ago when I felt completely comfortable in my adopted country, I started feeling really homesick for Turkey. Questions about my identity and the meaning of life led me to research my family history. Dr. Kilsli Rifat, my grandfather who gave me my name, was a recognized scholar, doctor, and author in the last years of the Ottoman Empire and through the infancy of modern Turkey. Following the threads of his story became a larger exploration about what it means to be Turkish, to be me.
In some ways, history is repeating itself. My grandfather worked for the Quarantine Service, whose objective was to prevent infectious diseases from entering the Ottoman Empire and being passed on to Europe. It also accepted refugees from Eastern Europe and Greece. As those lands were lost, the Muslim subjects who lived there were persecuted and had to flee. Now Turkey has made a deal to prevent the passage of refugees into the EU.
My book From Ottoman to Turk and Beyond: Shimmering Threads of Identity has been translated into Turkish; this summer I'm presenting at a conference in Istanbul about Turkish-American identity. There are now enough of us to start collectively exploring what it really means to be Turkish American.